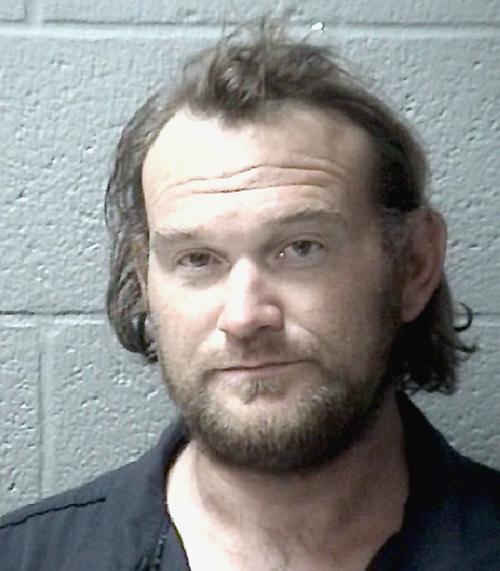 An Orangeburg man is accused of choking the mother of his child in a school parking lot.
Clint Ashley Cain, 38, of H&S Drive, is charged with first-degree domestic violence.
A witness contacted the Orangeburg County Sheriff's Office on Saturday afternoon after allegedly seeing Cain strangle a woman in the parking lot of Whittaker Elementary School.
The responding deputy reported seeing Cain attempting to "get at" the woman. A juvenile was between them.
Cain told the deputy that he and the woman had a verbal altercation and that he "put his hands in her face to intimidate her," an incident report states.
Cain said he felt antagonized by the woman and that caused him to become angry, the report said.
When the deputy asked how the woman received marks on her neck and why a concerned citizen claimed to see him with his hands around the woman's neck, "he then dropped his head and stopped answering," the report states.
The report says the woman's neck was, "bright red compared to her natural skin tone."
When a deputy asked her how she received marks on her neck, she alleged that Cain put his hands around her throat. A silver necklace around her neck was broken in the incident, she said.
She said such interactions between her and Cain are normal, the report said.
Cain and the woman have an 8-month-old child together.
Cain appeared before Orangeburg Magistrate Stephanie McKune-Grant on Sunday.
She set his bond at $2,500 cash or surety.
Cain posted bail and McKune-Grant set the following conditions: he must move from the residence immediately, must have law enforcement escort him to pick up belongings, must appear in court as required, must have permission to leave the state and no direct/indirect contact with the victim.
If convicted of first-degree domestic violence, Cain faces up to a decade in prison.
Sign up for our Crime & Courts newsletter
Get the latest in local public safety news with this weekly email.