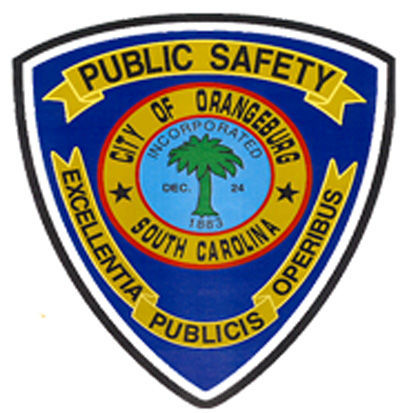 Orangeburg
Department
of Public Safety
An Orangeburg man is accused of attacking a women and threatening to kill her on Tuesday.
Joseph Thomas Randolph, 36, of Summers Avenue, is facing the charge of first-degree domestic violence. A municipal judge set his bond at $25,000 cash or surety.
Randolph and the woman both say their dispute centered on drugs, but disagree about who wanted the drugs, according to a police incident report.
The woman alleged that Randolph choked her, but she was able to say to him "What are you doing?" and he let go.
She claimed he also punched her in the head. She attempted to leave the residence, but Randolph allegedly grabbed her shirt and pulled her back toward the couch.
She said during the process, her "knee popped out" and she fell to the floor, the report states.
That's when Randolph allegedly retrieved a handgun, pointed at her face and said, "I will kill you, b - - - - ."
Officers arrested Randolph at 1:30 a.m. Wednesday.
He told officers the woman slapped him in the face, although officers noted they didn't see any injury.
He claimed that he'd only known the woman for three days.
Randolph has previous domestic violence convictions.
If convicted, he faces up to 10 years in prison.
• An Orangeburg woman said several people pistol-whipped her around 4:30 a.m. Thursday in the parking lot of the Slumberland Motel, located at 1440 Five Chop Road.
She said that a man that she knew, the mother of the man's baby and another man assaulted her when she was visiting a friend there.
She said the man stole her phone and $50.
She declined medical attention.
• Someone burglarized a Big Buck Boulevard workshop and stole a 60-inch Sony flatscreen television, numerous hand tools and a Sony VCR.
The property owner noticed the burglary on Thursday before 1 p.m., but he's not sure when the theft took place.
The stolen items are valued at $2,530.
Sign up for our Crime & Courts newsletter
Get the latest in local public safety news with this weekly email.