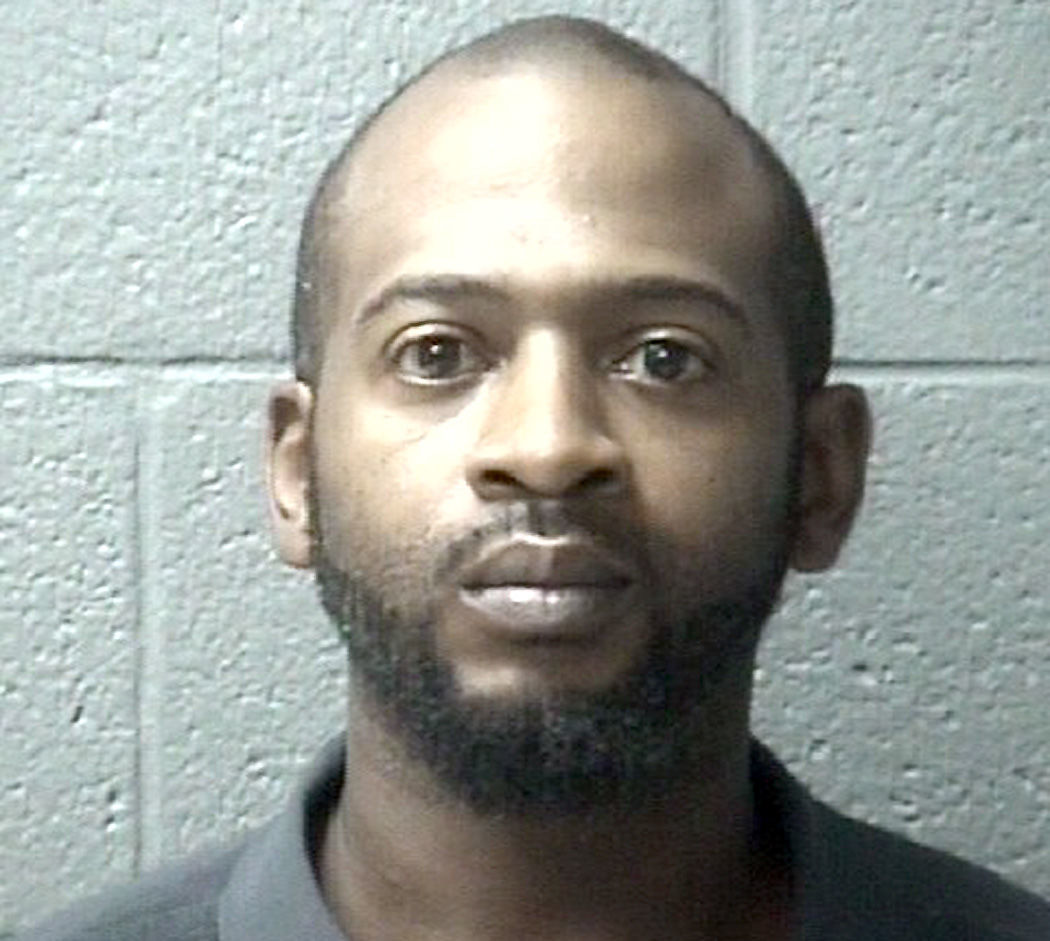 An Orangeburg man is facing multiple charges after allegedly shoving a handgun down his girlfriend's throat, according to the Orangeburg County Sheriff's Office.
Brian Edward Scott Jr., 33, is facing one count each of domestic violence of a high and aggravated nature and unlawful carrying of a pistol.
Scott has been living in a van with his girlfriend in her father's backyard for about the past year, according to the sheriff's office.
According to an incident report, 911 dispatchers received a call at 2:14 a.m. Saturday from a woman stating that her boyfriend arrived intoxicated from work and possessed a firearm.
She told dispatchers that she and her boyfriend had a domestic dispute.
On the way to the woman's residence, deputies noticed a man, later identified as Scott, toting a duffle bag near the intersection of Rowesville Road and H & S Drive.
Scott told deputies that he and his girlfriend got into a verbal dispute and she told him to pack his bags and leave, the report said.
Deputies reported that Scott smelled like alcohol. They detained him.
In the meantime, deputies spoke with Scott's girlfriend.
The incident report describes her as "hysterical and distraught" when deputies arrived.
She told them that when Scott arrived home from work, he was intoxicated.
The two began to watch a movie together.
During the movie, Scott allegedly said, "This movie is making me want to blow my brains out."
She told Scott to stop making remarks like that, but he continued, according to the incident report.
She said that he then used the flashlight feature of his cellphone and shined it toward her face. She assumed Scott was seeking a certain facial reaction from her.
She knocked the phone away from her face and then Scott allegedly, "grabbed her by the throat with one hand and pulled his Glock .40 firearm from his side," the incident report said.
She alleged Scott "forcefully mushed her with the barrel of the firearm, pointing it at her temple."
She then told deputies that Scott said to her, "Do I have to kill you and myself tonight?"
She began panicking and crying.
At that point, Scott allegedly moved the firearm from her head "only to shove it inside of her mouth," the incident report states.
During that time, Scott allegedly sat "on her with the firearm still in her mouth as he took his other hand, attempting to shove it down her throat as well."
She said Scott eventually let her get up and she ran from the van to her father's house to call 911.
She refused for EMS to visit the scene, but provided a written statement about what happened.
Deputies noticed that she had injuries to her face, neck and arm.
Scott agreed to speak with deputies and tell his side of the story.
He told deputies that when he came home from work, his girlfriend argued with him because he commented about disliking the movie she was watching, the report states.
He told deputies that he used the flashlight feature on his phone to see because there wasn't any light inside of the van.
He alleged that his girlfriend then punched him.
Scott claimed that his girlfriend initiated the argument and that she punched him a second time before she told him to pack his belongings and leave the property.
Deputies said when they searched Scott's duffle bag, they discovered he had a fully-loaded .40-caliber Glock 27 handgun.
He told deputies that he didn't have a concealed weapons permit.
When deputies took a closer look at the handgun, they noticed strands of hair tangled in the barrel of the gun that seemed to match the color of the girlfriend's hair.
Deputies took possession of the firearm.
If Scott is convicted of domestic violence of a high and aggravated nature, he faces up to 20 years in prison.
Sign up for our Crime & Courts newsletter
Get the latest in local public safety news with this weekly email.