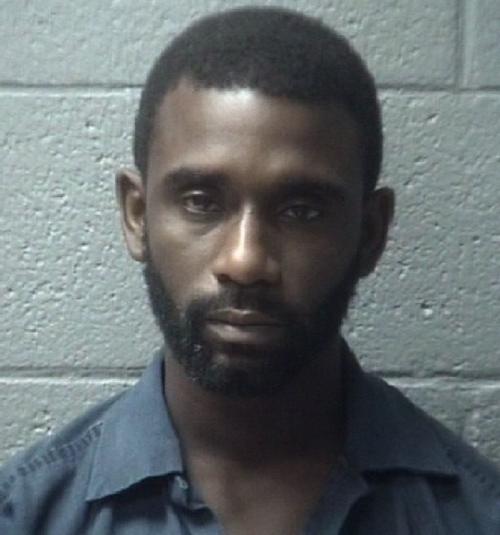 A North man is accused of engaging in sexual activity with a woman without her consent on March 15.
De'Ll Tyree McMichael, 34, of 124 Riptide Road was taken into custody on Sept. 4. He's charged with first-degree criminal sexual conduct.
A warrant alleges he "unlawfully, willfully, feloniously and with aggravated coercion did engage in sexual battery" with a woman "against her will."
The warrant also claims the woman was "under the influence of drugs and alcohol and not in a rightful mind to consent."
The 19-year-old woman reported that she went to a Neeses Highway address to "hang out with some friends" and had planned to stay there for the night, according to an Orangeburg County Sheriff's Office incident report.
She said about 30 minutes later, someone nicknamed "DL" showed up at the location.
The woman reported that the man had methamphetamine and that she took "six hits of meth" with him, the report states.
A friend told her not to use any more methamphetamine.
The woman then "took a hit of weed" about an hour later, she said.
The woman went to McMichael's pickup to retrieve a cellphone charger, the report said.
She alleged that McMichael approached her and engaged in sexual activity without her consent.
Orangeburg Department of Public Safety officers arrested McMichael on Friday while responding to a disturbance at the Econo Lodge.
Officers determined that McMichael had an outstanding sheriff's office warrant while checking his background through a national crime database.
Orangeburg County Detention Center jailers reported finding less than one ounce of marijuana in his front left pocket. Officers issued him a courtesy summons for simple possession of marijuana.
If convicted of first-degree criminal sexual conduct, McMichael faces up to 30 years in prison.
Sign up for our Crime & Courts newsletter
Get the latest in local public safety news with this weekly email.