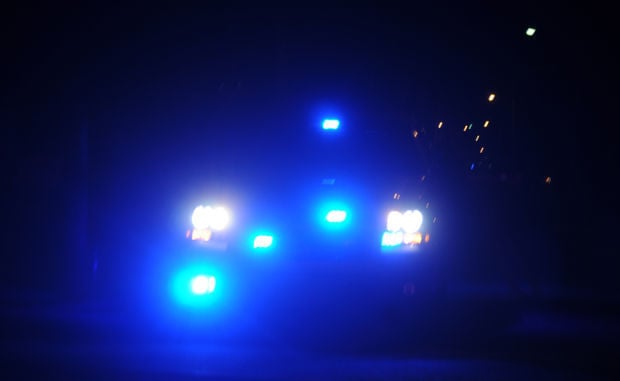 Orangeburg County
Sheriff's Office
A 52-year-old Lexington man is accused of punching and kicking his wife in the presence of a deputy, according to a sheriff's office incident report.
George Anthony Sharpe, of 1208 Whetstone Road, is charged with first-degree domestic violence.
The deputy responded to a call about a domestic disturbance at 1 p.m. Wednesday at the Super 8 motel at 3608 St. Matthews Road, Orangeburg.
The door to the motel room was open. The deputy entered and saw Sharpe standing over the wife, who was on the bathroom floor, according to the report.
The deputy alleges "Mr. Sharpe was kicking and stomping" his wife "while she was lying defenseless on the bathroom floor crying."
The deputy ordered Sharpe to get on the ground. He then took Sharpe into custody and called EMS for Sharpe's wife.
Sharpe and his wife gave conflicting stories about what led up to the altercation.
As the wife finished providing a statement to a deputy, Sharpe said he thought he was going to "have another stroke," the report states.
A deputy let Sharpe lay down on the sidewalk until EMS arrived. Sharpe became unresponsive, but was still breathing.
Orangeburg County EMS transported Sharpe to the Regional Medical Center for treatment.
On Friday morning, Orangeburg County Magistrate Valerie Lawrence set Sharpe's bond at $10,000 cash or surety.
If Sharpe is convicted, he faces up to 10 years in prison.
In an unrelated report, the district manager of the Quick Stop, located at 1093 Five Chop Road, Orangeburg, alleged that video surveillance footage shows a cashier placing a book of 30 lottery tickets in her purse on Wednesday.
The book of lottery tickets is valued at $300.
Orangeburg
Department
of Public Safety
The duty manager of Taco Bell, located at 695 John C. Calhoun Drive, reported that someone called Wednesday night and said "they were gonna come and bomb the store."
The duty manager told police this was the second such threat to occur in three months.
In an unrelated report, someone stole a diesel particulate filter from a Dodge truck parked 845 Stonewall Jackson Boulevard.
The theft was reported on Thursday afternoon. The diesel particulate filter is valued at $1,500.