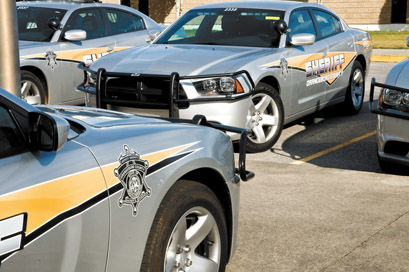 The Orangeburg County Sheriff's Office is investigating the death of a 35-year-old Georgia man whose body was found at a Cordova residence early Saturday morning.
Joseph Dinkins, 35, of Savannah, was pronounced dead at a Kim Street home. He is a former resident of Orangeburg.
Dinkins' cause of death is pending an autopsy, according to Orangeburg County Chief Deputy Coroner Sean Fogle.
Deputies responded to the Kim Street home around 9:46 a.m. Saturday in response to a shooting incident, according to a sheriff's office incident report.
Deputies found a man lying on his back on the stairs of the home with a light blue handgun by his right pocket, according to the report.
Orangeburg County Emergency Medical Services was called to the scene and determined the man was dead.
Deputies conducted a sweep of the residence and found a nickel-plated revolver sitting on a countertop. They then cordoned off the area and designated it as a crime scene.
Deputies spoke with an individual at the scene.