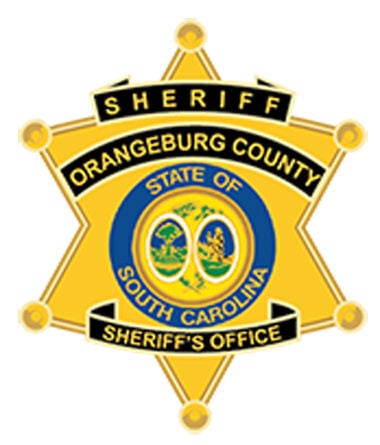 Orangeburg County
Sheriff's Office
The sheriff's office is investing a man's claim that he was the victim of an armed robbery and a carjacking early Monday morning.
Deputies responded to an armed robbery call at a Judicial Circle residence around 3 a.m. Monday.
The man said he was walking to his mother's Nissan Altima to get a charger when two individuals approached him, struck him with the butt stock of an assault rifle and drove off with the vehicle, according to an incident report. He said they took his keys, cell phone and cell phone charger.
The man told officers he last saw the vehicle heading down Bruin Parkway.
The man suffered injuries to the left side of his face and was transported to the Regional Medical Center.
Officers are investigating the possibility the man took the vehicle without permission and lost control on a curve on Bruin Parkway, the report said. The vehicle collided with a tree.
Officers believe the injuries sustained by the man were not consistent with an assault but with a car accident, according to the report.
The officers reported that family members also believe the man made up the story.
The damage to the vehicle is estimated to be about $4,000.
• An Orangeburg man said his 2013 Toyota Camry was shot at around 8 p.m. Monday.
The man was inside his Foxberry Court home when he heard gunshots outside, according to an incident report.
The man noticed one bullet hole in his vehicle.
The damage is estimated at $1,200.
• A Denmark woman's cellphone was stolen Monday morning when she stepped away from her table at Love's Travel Stop on Five Chop Road.
The employees at the restaurant described the thief as a tall man.
The woman called her cellphone provider and had the phone put in theft mode. The last known location of her cellphone was on Interstate 26 westbound headed toward Lexington County.
The black Samsung Galaxy S20 Ultra is valued at $1,200.
Sign up for our Crime & Courts newsletter
Get the latest in local public safety news with this weekly email.