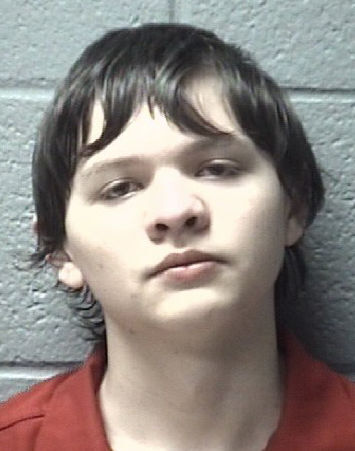 A 19-year-old North man has been sentenced to 10 years in prison after pleading guilty to third-degree sexual exploitation of a minor.
Kyle Michael Teran pleaded guilty on Sept. 22 before Circuit Judge Ed Dickson.
Dickson sentenced him to 10 years in prison, but noted, "The defendant appears to be a vulnerable adult. The court requests that the defendant be placed in Gilliam Psychiatric Hospital for his sentence."
Gilliam Psychiatric Hospital is located on Broad River Road in Columbia.
Dickson gave Teran credit for time he spent on monitored house arrest prior to his sentencing.
Teran originally faced the charge of third-degree criminal sexual conduct with a minor, but pleaded guilty to third-degree criminal sexual exploitation of a minor instead.
As part of Teran's plea agreement, prosecutors dismissed two charges of second-degree sexual exploitation of a minor and two additional counts of third-degree sexual exploitation of a minor.
The Orangeburg County Sheriff's Office arrested Teran on Feb. 10, 2019, when he was 17.
Deputies responded to a call from someone at a North residence around 8:40 a.m. that day after a man reported a missing person and a sexual assault.
The man told deputies he'd confronted a relative over photos Teran was said to have taken of a toddler.
The man sent Teran to his bedroom for the night, but Teran sneaked out of a window and ran away, according to the sheriff's office.
Another witness reported that she and Teran were babysitting the child when she fell asleep for a few minutes.
She claimed that when she woke up, Teran was standing over the sleeping child taking photographs of the child's unclothed body.
Acquaintances told Teran's relatives where he was in Lexington County.
Once he was located and brought to Orangeburg, Teran allegedly admitted taking photos to upload to a pedophile website.
Teran forfeited a silver HP laptop and a black LG cellphone to the Orangeburg County Sheriff's Office.
According to a court document, Teran admitted that the electronics he forfeited were used to commit crimes.