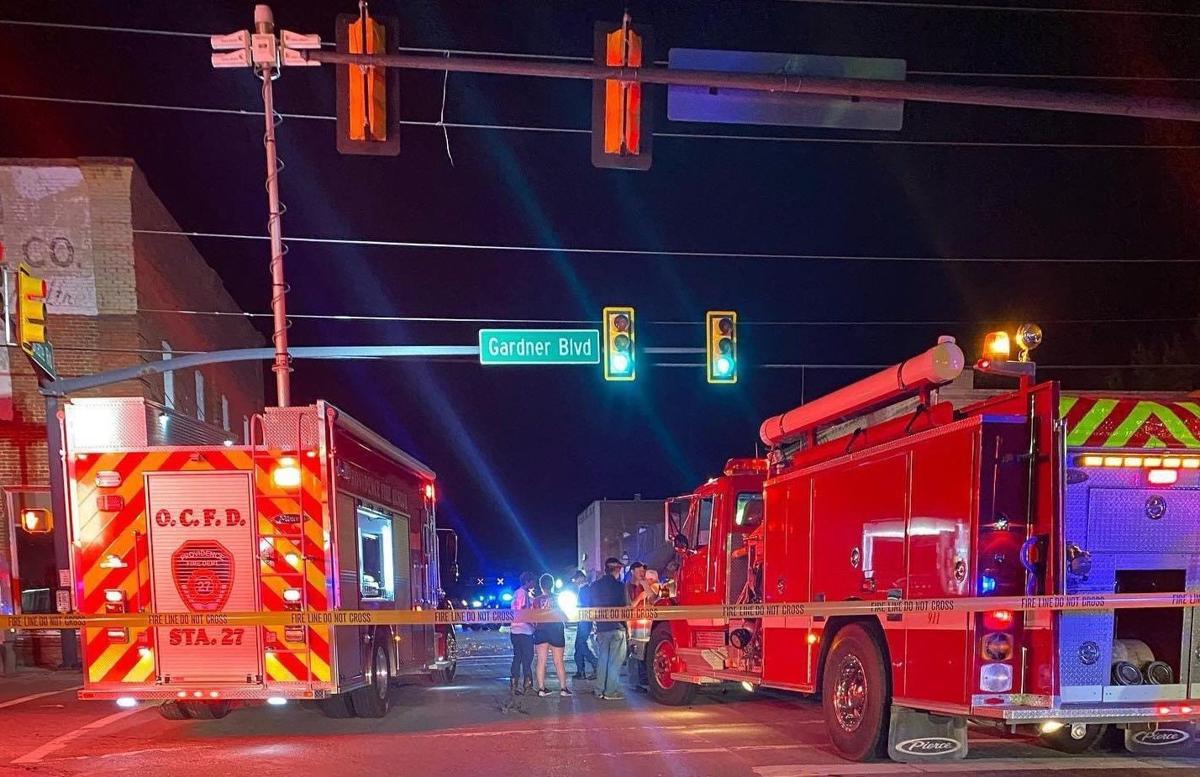 Michelle Taylor-Randolph last spoke with her son, Shaquan "Black" Asmol Barquan Williams, on Sunday afternoon.
He went to wash his grandmother's clothes and said, "I'll be right back, ma," but never returned home.
Taylor-Randolph received a phone call late Sunday night from someone telling her that her son had been in a car crash in downtown Holly Hill.
The 21-year-old Williams, of 437 Tugtown Road, and Demonda Raequan Benjamin, 19, of 166 Cribb Street Apt. 5732, both of Holly Hill, died of blunt force trauma in the crash, according to Orangeburg County Coroner Samuetta Marshall.
The two men were seen traveling in a green Honda at 100 mph before apparently losing control and crashing into the office of The Holly Hill Observer and Santee Striper at 8628 Old State Road.
Dream Luxury Hair and Beauty Supply, right next to the newspapers' office, was also heavily damaged.
This isn't the first time Taylor-Randolph has lost one of her sons.
On Dec. 9, 2018, her oldest son, 35-year-old Ricky Antoine Taylor, and his 29-year-old friend, Michael Laprince Pinckney, were found shot to death inside of a 2004 tan Chevrolet Impala.
The two men charged with Taylor and Pinckney's deaths are awaiting trial and remain at the Orangeburg County Detention Center.
Taylor-Randolph has a remaining 18-year-old son.
Sunday's collision occurred at 9:55 p.m., according to Holly Hill Police Chief Josh Detter.
Lee Hendren, news editor of The Holly Hill Observer and The Santee Striper, said he didn't know anything about the collision until he came to the office on Monday and saw the boarded-up windows and a condemnation notice on a piece of red paper affixed to the door.
The town's fire marshal condemned the building early Monday morning.
If the collision had occurred during the day, Hendren said the newspapers' advertising representative "would've been seriously injured at the least, if not worse."
"Her desk is splinters right now," he added.
"Concrete and bricks were thrown to the back of the office," Hendren said.
One of the town's light poles sits among debris inside of the office, he added.
"It was frightening to find a light pole there," he said.
On Monday, he and the advertising representative moved valuables out of the office to another location.
Hendren said the landlord has been gracious and accommodating. The landlord is offering another property in town for the office to use.
In the meantime, Hendren said "We will have a paper this week."
Hendren said this isn't the first time the office has moved due to a newsworthy event.
In early May 2017, a tornado tore off the roof of the former office at 8505 Old State Road. The newspaper then moved to its location downtown.
Funeral arrangements for Benjamin and Williams have not yet been set.
The collision remains under investigation.
Sign up for our Crime & Courts newsletter
Get the latest in local public safety news with this weekly email.