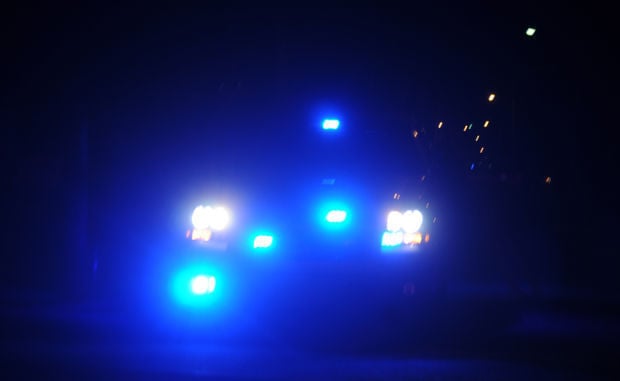 Orangeburg Department of Public Safety
A Rowesville man is accused of shooting into a home, while an Orangeburg man is accused of shooting into a vehicle, according to an ODPS report and warrants.
Melvin Thomas Thomas Jr., 39, of 125 Gaither Road, Rowesville, is charged with discharging a firearm into a dwelling.
Lavincent Felder, 19, of 130 Lakeview Drive is charged with discharging a firearm into a vehicle.
No one was injured during the shootings.
Felder's mother reported someone shot into her home around 2:25 p.m. Sunday. The woman and witnesses identified Thomas as the shooter.
After the shooting, Felder allegedly shot at Thomas' truck. Thomas and a woman were inside.
A warrant claims Felder admitted shooting at the truck three to four times.
Felder's mother said he and Thomas had a disagreement the day before.
A municipal judge released Felder and Thomas on public recognizance bonds.
If the men are convicted of their charges, each faces up to 10 years in prison and a fine of $1,000.
In an unrelated report, someone stole $1,600 in cash and a Sony Playstation 4 from a Club Acres home around 10 a.m. Friday.
The value of the stolen items is $2,000.
Orangeburg County Sheriff's Office
A 20-year-old Eutawville man is recovering after a 13-year-old allegedly shot him in the abdomen with a BB gun on Saturday just before 2 a.m., according to a sheriff's office incident report.
• An Ataria Street, Orangeburg man reported that a male neighbor shot at him twice with a black firearm around 6:30 p.m. Saturday.
He said the neighbor also pointed the weapon to his head and punched him.
• The following items were stolen from a Cook Road residence just before 1 p.m. Friday in North: four hats, 20 shoes, 30 articles of clothing and one window air conditioning unit.
The value of the stolen items is $1,680.
Sign up for our Crime & Courts newsletter
Get the latest in local public safety news with this weekly email.