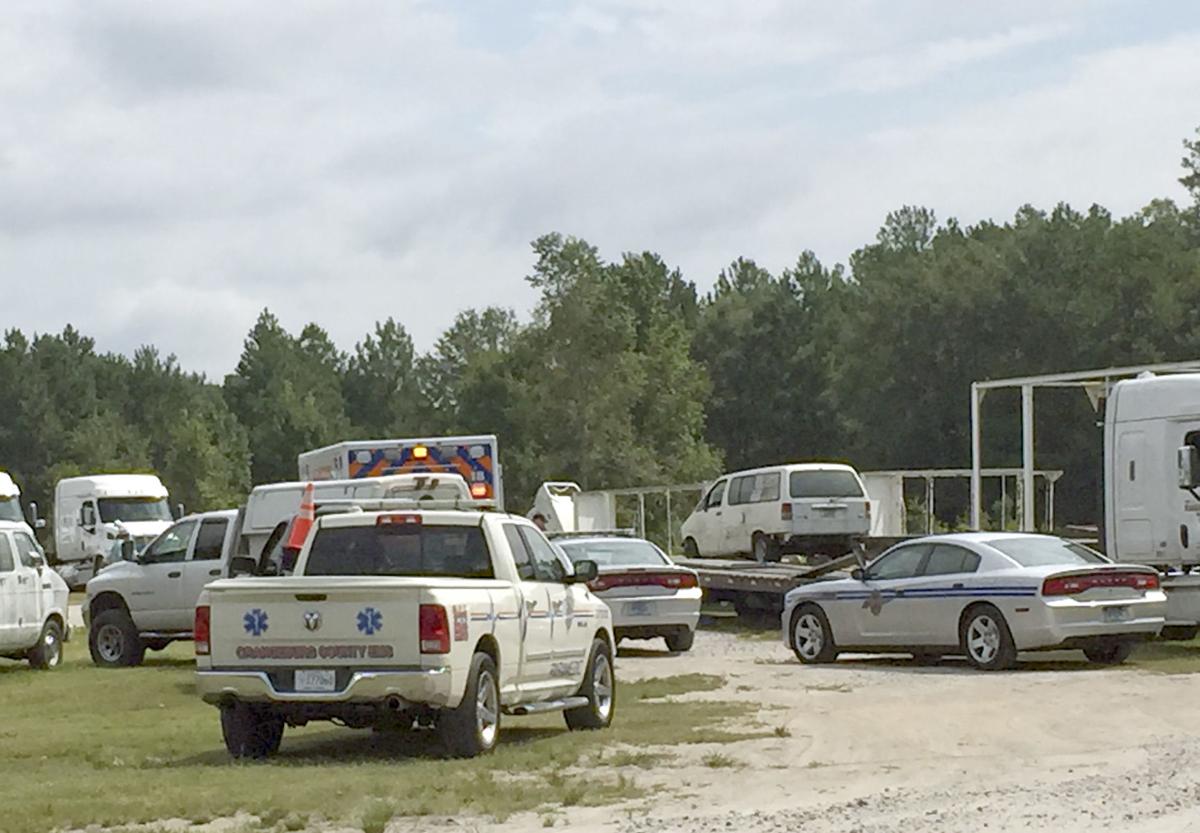 A tractor-trailer ran over a mechanic in Bowman on Thursday morning, killing him.
The accident happened at 10:38 a.m. at 2289 Homestead Road at Waggoners Trucking, just next to the Bowman Fire Department, according to Trooper 1st Class Tyler Tidwell of the S.C. Highway Patrol.
Tidwell said that a mechanic was working on the truck and had "gotten under the truck on his stomach to work on it."
The driver of the 2015 Freightliner got into the truck and accidently ran over the mechanic, he said. The driver, a 66-year-old West Virginia man, was not aware that the mechanic was underneath the truck.
The driver is not facing any charges at this time, Tidwell said.
Orangeburg County EMS and the Bowman Fire Department arrived at the scene to treat the victim.
Orangeburg County Coroner Samuetta Marshall said 53-year-old Max Heifer's death was the result of an accident. The Smoaks man died of blunt force trauma.
As of Aug. 11, 579 people have died on South Carolina's highways, compared to 626 highway deaths during the same time period in 2018.
The S.C. Department of Public Safety reports 93 pedestrians have died compared to 99 in 2018; 68 motorcyclists have died compared to 69 in 2018; and 19 bicyclists have died compared to 10 in 2018 on state roads and highways.
There were 24 highway fatalities in Orangeburg County between Jan. 1 and June 11. There were 27 during the same time last year.
In Calhoun County, there have been two highway fatalities this year, compared to six during the same time last year.
In Bamberg County, there has been one fatality this year. That's the same as during the same time last year.
Sign up for our Crime & Courts newsletter
Get the latest in local public safety news with this weekly email.