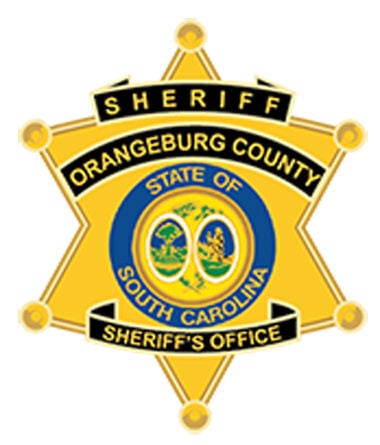 Orangeburg County Sheriff's Office
A bullet struck a Bowman man's neck around 11 a.m. Sunday on the 300 block of Coleman Avenue near Belleville Road, according to a sheriff's office incident report.
The man and his sister were traveling on Goff Avenue near a trailer park when he heard what sounded like gunshots. He then felt something strike him on the back of his neck.
His sister took him to the Regional Medical Center.
• Someone shot a Laquinta Drive residence in Orangeburg multiple times just before 6:30 p.m. Sunday.
Four people were inside of the residence when shots rang out.
A juvenile female was lying on her bed "when several rounds penetrated her room wall," the report states.
One bullet was found on the floor of her room.
The house was struck about five times with 9mm bullets, the report states.
Deputies recovered several 9mm shell casings from the road in front of the home.
• A pickup truck allegedly ran over a woman twice in a bar parking lot, according to a sheriff's office incident report.
The incident occurred just before 10 p.m. Friday behind the Pit Stop Pub at 2868 Bamberg Road.
The woman told deputies that the driver of the truck and another man exchanged words behind the pub. After the argument ended, she invited the other man into the bar.
She somehow then ended up trapped under the pickup truck, the report states.
Other pub patrons told the driver he'd run over the woman, the report states.
"He then placed the vehicle in reverse with the victim still underneath and proceeded to backup over the victim in hopes of fleeing the area," a deputy write in the incident report.
Deputies reported that she was holding her stomach and had injuries on her front torso area. Her shirt was ripped and bloody.
Orangeburg County EMS transported the woman to the Regional Medical Center for treatment.
• An Orangeburg woman told deputies on Friday that someone allegedly took control of a mobile payment service application on her phone and transferred $1,739 from her bank account.
The woman told deputies she doesn't have any idea how it happened. '
• A Corona Drive apartment resident called deputies after she got home and discovered her front door was open and curtains disturbed.
Deputies cleared the residence before the woman was allowed to go inside to see if anything had been stolen.
Once inside, she told them that someone took four cupcakes from her refrigerator and ate cereal.
Deputies located, "Small footprints outside the backdoor that appeared to be kid-sized Air Force One shoes."
The value of the stolen cupcakes and cereal is $15.