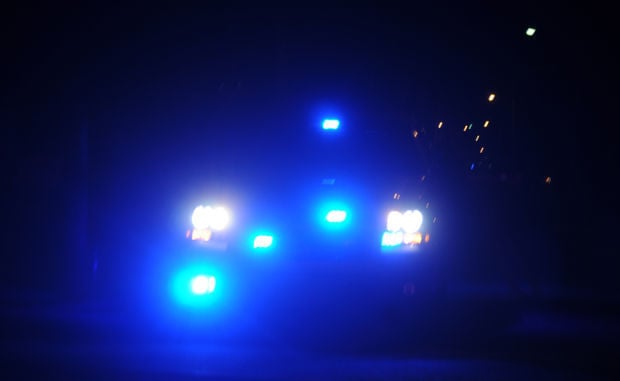 Orangeburg Department of Public Safety
An Orangeburg man suffered a gunshot wound to his head early Sunday morning, but he doesn't want to press charges, according to an incident report.
The incident took place around 2:40 a.m. at the Roadway Inn at 1415 John C. Calhoun Drive.
The gunshot victim told officers that he was standing on the second floor of the hotel when he heard people arguing in the distance.
Moments later, he heard a loud pop and his ears began ringing.
He said females yelled at him, "You have been shot!"
They pulled him into their hotel room and a witness drove him to Regional Medical Center. He had a large laceration to the top left side of his head.
The man said he didn't know what happened or who shot him.
Witnesses told officers the man was trying to take up for someone else who was the shooter's intended target, the report states.
The gunshot victim told the officers that he did not want to press charges and declined any assistance from victim's services.
Orangeburg County Sheriff's Office
A Santee home was damaged by gunfire while two adults and two juveniles were inside just before 9 p.m. Saturday.
A man reported that he, his girlfriend and their children were inside of the bedroom of his Antioch Road home when they heard gunfire coming from the road, an incident report states.
They retreated to the bathroom until the gunfire ended.
None of them were injured.
Deputies saw numerous bullet holes on the side of the residence near and on the front door.
A vehicle parked in the front yard was also hit.
A witness told deputies that she saw a gray Jeep-type of older SUV travel from Old Number Six Highway toward Tee Vee Road.
When the vehicle stopped, two males dressed in all black exited and began to shoot.
She said the two males then got into another vehicle and left the scene.
In an unrelated incident, a man reported that someone stole his 2005 gray GMC Sierra truck from his friend's Cordova Road home in Orangeburg just before 6 a.m. Sunday.
The truck is valued at $4,000.
Sign up for our Crime & Courts newsletter
Get the latest in local public safety news with this weekly email.