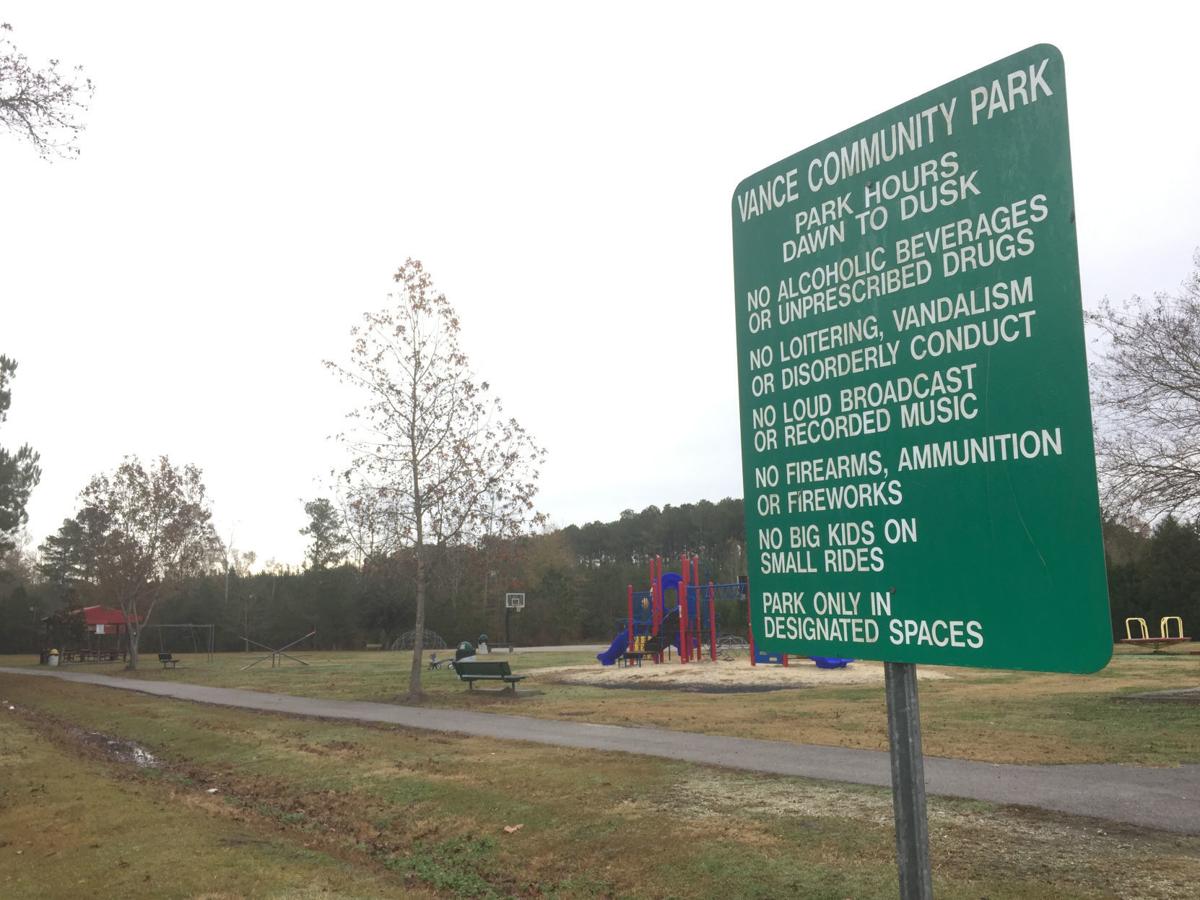 A 19-year-old Santee resident is dead after a shooting incident at the Vance town park on Sunday afternoon.
Da'Jour De'Quan Murphy of Montegue Street died of a gunshot wound, Orangeburg County Coroner Samuetta Marshall said. Marshall determined that his manner of death is homicide.
An autopsy is scheduled for Tuesday.
No suspects were in custody by Monday afternoon, according to Orangeburg County Sheriff's Office spokesman Richard Walker.
The incident happened at the Vance Town Park at 441 Camden Road around 6 p.m.
When deputies arrived, they found Murphy on the ground and bleeding.
Orangeburg County EMS responded to the scene and was not able to detect a pulse. A deputy coroner arrived and pronounced Murphy dead.
A witness told deputies that the shooting occurred as he, Murphy and other males just finished playing basketball at the park, according to a sheriff's office incident report.
They were walking toward their vehicles and, "an unknown black male wearing a black hoodie and pants and a scarf across his face appeared from behind town hall and began shooting," the witness said.
The witness started running. He noticed that Murphy had fallen to the ground.
Others at the scene ran in different directions, the witness said. They hid behind playground equipment and vehicles.
After the shooting ended, the witness and several friends jumped into their vehicles and drove away from the park, the report said.
Another witness said he called for deputies after they returned to the park to check on Murphy.
Both witnesses said that Murphy was yelling repeatedly at a group of people sitting at the park before the shooting, according to the report.
A third witness showed deputies where his vehicle was struck twice by bullets.
Vance Mayor Michael Aiken said, "The town of Vance extends our sympathy to the friends and family of the young man who lost his life on Sunday."
"We're thankful for the first responders and Orangeburg County Sheriff's Office who are working tirelessly to keep our town safe," he added.
Murphy was to turn 20 next month.
Sunday's homicide was the third one in about a week in eastern Orangeburg County.
On Sunday, Dec. 9, someone discovered the bodies of Ricky Antoine Taylor, 34, of 480 Gabby Hall Court and Michael Laprince Pinckney, 29, of 463 Jet Ridge Road in a 2004 tan Chevrolet Impala on a rural dirt road just outside of Holly Hill. Both of the men are from Holly Hill.
Both Taylor and Pinckney had gunshot wounds to their heads.
Walker said that "there is no evidence at this time" linking Sunday's Vance homicide to the one near Holly Hill.
If anyone has any information in connection with the homicides, they are asked to call Crimestoppers at 1-888-CRIME-SC.