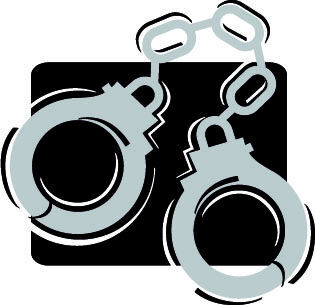 A 20-year-old Hopkins man is facing two charges of armed robbery after he allegedly robbed employees of two cellphone stores on Jan. 18 in Orangeburg.
Orangeburg Department of Public Safety officers took Davian Kejuanis Mosley, of 305 Old Bluff Road, into custody after his mother brought him to headquarters.
Mosley is also facing multiple charges from the Columbia Police Department for an incident that allegedly took place on Jan. 22.
Warrants for Mosley in Orangeburg accuse him of robbing store employees at Boost Mobile, located on Ellis Avenue, and Cricket Wireless, located on Chestnut Street, at gunpoint.
Warrants accuse Mosley of entering Boost Mobile at 11:40 a.m. and demanding cash and an iPhone from the store's only employee at gunpoint.
The employee handed Mosley the store's only iPhone – an iPhone2SE – and $25 from the cash register, the warrant states.
Then at 5:53 p.m., according to warrants, Mosley entered Cricket Wireless, which is one block away from Boost Mobile, and allegedly held the two employees at gunpoint while he was able to get away with 17 iPhones and $1,600 in cash.
Both incidents were captured by surveillance cameras inside of the two businesses and cameras owned by the City of Orangeburg, warrants say.
A witness after the alleged Boost Mobile robbery told officers that a person matching Mosley's description was seen driving a cream-colored sedan. The witness provided officers with a license plate number.
Investigators accuse Mosley of attempting to sell the phones via Facebook Marketplace the following day, warrants say.
Warrants also say investigators found a Facebook page showing him sitting on top of a Buick, the one Mosley allegedly drove during both robberies.
On Jan. 25, the Columbia Police Department announced that during a traffic stop, officers arrested Mosley after he allegedly robbed the Cricket Wireless store, three days prior, on Bush River Road.
Warrants charge him with possession of a firearm during the commission of a violent crime, possession of a stolen handgun and two counts each of armed robbery and kidnapping.
Witnesses gave police a description of the car Mosley allegedly drove.
Warrants say it was the same one seen after the robberies in Orangeburg.
During the traffic stop, officers allege that Mosley had "large amounts of cash in his pants pockets and bookbag, numerous cellphones and the firearm used to commit the crime," according to a Columbia Police Department press release.
For the Columbia charges, a judge set his bond at $25,000 cash or surety.
On Thursday morning, Orangeburg Municipal Judge Chasity Avinger set Mosley's bond at $100,000. If convicted of the armed robbery charges alone, Mosley faces between 10 and 30 years in prison on each count.