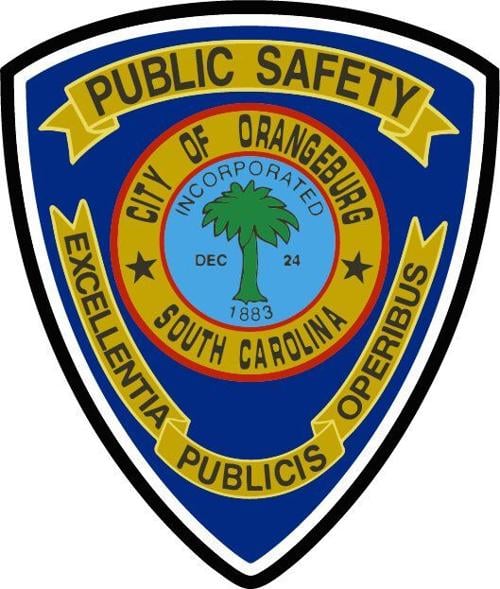 Orangeburg
Department
of Public Safety
Two cellphone businesses were robbed at gunpoint on Monday, according to incident reports.
The first robbery took place 11:40 a.m. at Boost Mobile on Ellis Avenue.
An employee said he was in the back of the store preparing a cup of coffee when he heard someone enter.
When he went to the front of the store, he was greeted by a man with a gun, the report said.
The gunman said, "It's a robbery."
The employee gave the gunman cash. The gunman then asked for an iPhone, so the employee gave him the only one in the store.
The gunman told the employee to count to 20 as he left the store.
The gunman was described as a young Black male with a red book bag and wearing a black hoodie, black jeans and black shoes.
An employee of Cricket Wireless, located at 1000-C Chestnut St., reported a robbery at 5:53 p.m. The store is one block away from Boost Mobile.
A man entered the store asking if they carried iPhone chargers. The employee went to the stockroom to retrieve one.
When the employee returned to the front of the store, the man pointed a handgun at her, demanding that she give him an iPhone.
The employee went to where the iPhones are kept. The gunman opened his backpack, ordered the employee to put phones in his bag and for her to zip it closed.
The gunman also demanded cash, so the employee emptied the three cash registers of all paper currency.
By this time, both employees were at the front of the store and the gunman ordered them back to the stockroom. He told them to face the wall and count to 20.
The employees remained in the stockroom because they were scared. They then heard the front door chime and a male voice say, "Hello?"
It wasn't the same male who was in the store moments before.
Surveillance footage at Cricket Wireless showed a Black male wearing a black hoodie with red lettering on the chest, black pants with a lanyard hanging from the left side, black shoes and a possibly camouflage-patterned ski mask. He also had a red book bag with a black bottom.
A witness at a nearby business told officers she saw someone matching that description run by the area and he appeared to be in his 40s.
The incident report alleges that the gunman took the following phones: three iPhone 11s, four iPhoneSEs, five iPhone 12s and six iPhoneXRs.
The value of the stolen cash and phones is $11,519.83.
Police are investigating whether the incidents are related.
If anyone has information, they are asked to call Crimestoppers at 1-888-CRIME-SC. Callers don't have to give their names.