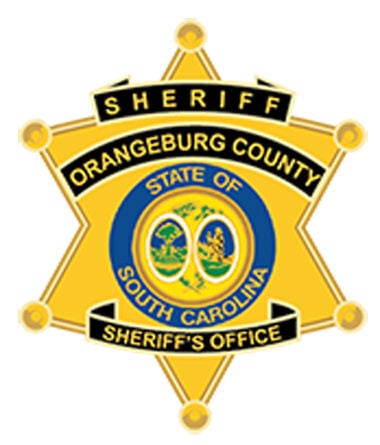 Orangeburg County
Sheriff's Office
A Eutawville man needed medical attention after he was chased and then shot in the leg early Thursday morning, according to a sheriff's office incident report.
The man said he was leaving the El-Cheapo gas station on Old State Road in Cameron around 3:27 a.m. with his domestic partner when someone in a gold Honda Accord with tinted windows yelled to him.
The man did not know who was yelling at him, so he turned onto U.S. Highway 176 toward Eutawville.
The Honda Accord began to chase the man at speeds reaching over 80 mph, according to the report.
The man slammed on his breaks in hopes of losing the pursuing vehicle, the report said.
Someone in the Honda Accord fired a single round, striking the man in the lower right leg, the report states.
The man said he didn't recognize the vehicle and doesn't know who shot him.
The damage to the vehicle was about $2,000.
• Officers responded to Mel Court at 8:45 p.m. Wednesday after two neighboring homes were hit by bullets. No injuries were reported.
One resident said she was home alone cooking dinner when the shooting incident occurred.
Witnesses reported that a tan Nissan Maxima, occupied by three black males wearing blue shirts and bandannas, arrived to the neighborhood.
One of the individuals exited the vehicle while making gang-related statements and claiming affiliation with the "Crips" street gang, according to one of the witnesses.
After this, gunfire was heard and the homes were hit with bullets, the report states.
The witnesses said they fled the neighborhood after a second round of gunfire occurred.
• At around 4 a.m. Thursday, officers responded to a Cold Drive home about a bullet hole in the kitchen window.
Officers determined that the bullet passed through the dining room area and into an interior wall before exiting the residence.
The victim said she has lived in the neighborhood for 16 years and has never had any problems.
The woman told officers that she has been noticing gang-type graffiti on neighborhood street signs recently.
• An Orangeburg man reported his black 2007 Ford F-150, valued at $5,000, was stolen Thursday.
The man said he was having car troubles, so left the car on the side of Cooter Road late Wednesday night. When he returned the following day, the vehicle was gone.
• Catalytic converters were stolen from three vehicles located at Performance Collision on Whittaker Parkway this week.
The parts were stolen from a green 2014 Toyota Land Cruiser, a 2011 Jeep Compass and a 2014 Kia Sedona.
The items are valued at about $1,900.