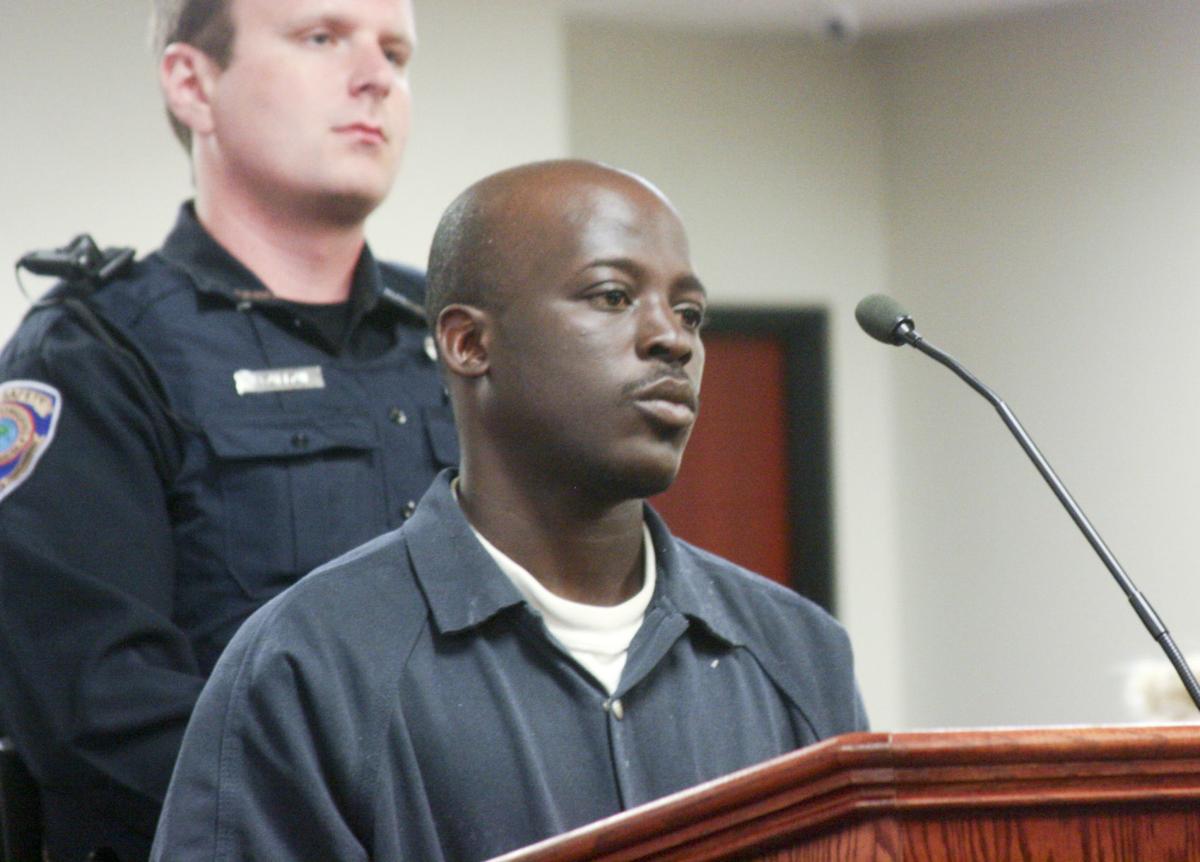 The driver accused of running over and killing Orangeburg 5-year-old Keyshawn Rasheen Gallishaw appeared in bond court on Sunday afternoon.
An Orangeburg Department of Public Safety arrest warrant accuses Charles Odell Coulter Jr., 28, of 123 Hewitt Road, Rowesville, of involuntary manslaughter, traffic related only.
If convicted, Coulter faces up to five years in prison.
Public Safety Director Mike Adams said at Coulter's hearing on Sunday, "The circumstances, as we understand them, show a deliberate coldness and callousness. It's really hard for me to understand."
Coulter said in court, "I'm sorry that it happened. I did was about to stop to check on the little boy, but, you know, I had a family member in the car. He had warrants and he tell me to go. I was shocked about it. But I just want to say to the family of the little boy, I'm sorry. I'm sorry that it happened."
According to an incident report, officers were called to an area at Berry and Austin Streets on Friday at 7:16 p.m. where Gallishaw's body was in the roadway. The driver of the vehicle who struck him had not yet been identified and was not on scene.  
ODPS officers performed life saving techniques on Gallishaw.
When EMS arrived on the scene, an ODPS officer drove the ambulance to the Regional Medical Center as medics tended to Gallishaw.
At RMC, Gallishaw succumbed to his injuries.
A witness told officers that she saw Gallishaw get struck by the vehicle.
She told officers that she saw Gallishaw running towards Berry Street chasing his sister.
The witness said that she yelled at Gallishaw not to run into the roadway and she began to run after him.
It was at that point that a vehicle, later identified as a silver Chrysler 300 allegedly driven by Coulter, traveled on Berry Street towards Boulevard Street and stuck Gallishaw without stopping.
The witness said she screamed for the vehicle to stop.
Adams said another witness helped police locate the vehicle.
According to Coulter's arrest warrant, he's accused of "being reckless with a total disregard to the safety of others, in that while not paying attention to the road" he struck and killed Gallishaw.
The warrant goes on to allege that Coulter "fled the scene without checking on the victim, rendering aid or notifying law enforcement and emergency medical services."
Coulter appeared before Orangeburg Associate Municipal Judge Chasity Avinger at 3 p.m.
Avinger denied his bond, expressing concern about Coulter's criminal history and possibility of him being a flight risk.
ODPS Inv. Deloris Felder told the court that Coulter has prior convictions to include shoplifting, entering premises after warning, third-degree assault and battery, second-degree domestic violence, possession of marijuana and driving with an open container of beer.
Before denying Coulter's bond, Avinger said to him, "Given your history and that you failed to stop and render aid, I do believe there is a valid concern about you being a flight risk."
"In reviewing your history, it appears as though you've been non-compliant with the orders of this court," she added.
Coulter remains at the Orangeburg County Detention Center until a circuit judge may consider setting his bond at a later date.
Sign up for our Crime & Courts newsletter
Get the latest in local public safety news with this weekly email.