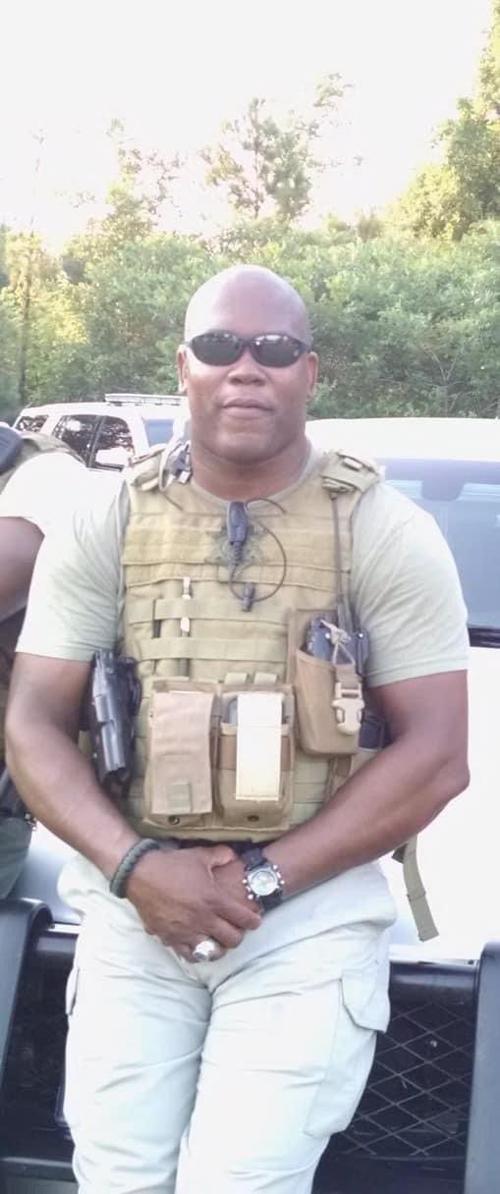 A former Orangeburg County Sheriff's Office deputy died as a result of a traffic collision on Friday night near Norway.
Craig Davis, 51, began working as the lead investigator at the 1st Judicial Circuit Solicitor's Office last month, said Solicitor David Pascoe.
"We are devastated," Pascoe said. "Craig was an all-star law enforcement officer. He was top-notch. He was even a more dedicated husband and father."
Pascoe said he was told Davis was riding his motorcycle Friday night on U.S. Highway 321 when he and the driver of a truck collided.
According to Lance Cpl. Tyler Tidwell, the 2010 Harley-Davidson motorcycle was traveling north as a 2003 Chevrolet Silverado was traveling south. The driver of the Silverado was attempting to make a left turn onto Bonnette Road, Tidwell said.
The motorcycle and the truck collided.
The driver of the Silverado, who was wearing a seatbelt, was taken to the Regional Medical Center for treatment. The driver was the only occupant of the vehicle.
Pascoe said that Davis was on the way to RMC, but succumbed to his injuries.
When Pascoe arrived at the hospital, there were numerous deputies there too, he said.
"There was not a dry eye there," he said.
Pascoe said he's known Davis for about a decade.
Pascoe knew him from working cases Davis investigated while at the sheriff's office.
"I know how great of a law enforcement officer and investigator he was," Pascoe said.
"I joke with him that I just got the first pick of the draft," Pascoe said upon hiring Davis.
"I'm going to try not to be a bust," Davis joked back, Pascoe said.
Pascoe said the reason Davis left his duties at the sheriff's office was that he "wanted to spend more quality time with his wife and teenage son."
"Craig loved that son of his," Pascoe said.
Funeral arrangements for Davis have not yet been announced.
Sign up for our Crime & Courts newsletter
Get the latest in local public safety news with this weekly email.