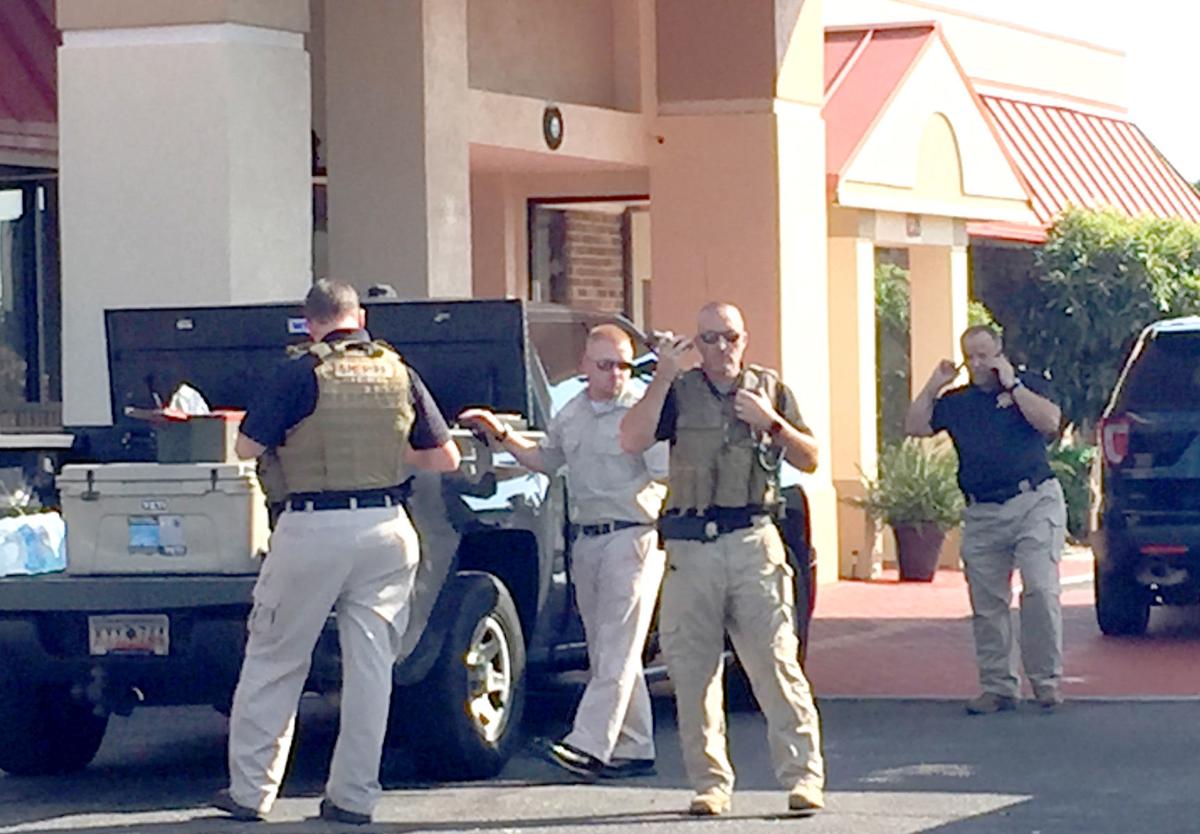 A person was found dead in a hotel room after a standoff at the Clarion Inn in Santee on Friday, according to the S.C. Law Enforcement Division.
"There was an individual wanted out of Clarendon County and the Clarendon County Sheriff's Office requested our assistance and requested the assistance of the Orangeburg County Sheriff's Office," Santee Police Chief Joseph Serrano said.
Both Orangeburg County Sheriff Leroy Ravenell and Clarendon County Sheriff Tim Baxley were at the scene directing their respective officers, who were surrounding the hotel.
Ravenell said that during the more than two-hour standoff, the subject was encouraged to surrender. When he refused, he was informed via negotiations the hotel room in which he was located would be gassed.
You have free articles remaining.
Orangeburg County Sheriff's Office SWAT team members attempted to make entry and were fired on, according to a sheriff's office press release.
The sheriff's office said several officers would have been struck were it not for protective shields they had in place.
SLED was called to take over the case after a shot was heard coming from inside the hotel room.
SLED spokesman Thom Berry says the agency is investigating the incident at the request of the Orangeburg County Sheriff's Office. He said an individual was found deceased in the hotel room.
The portion of the hotel where the incident occurred was relatively vacant and the public was not in any danger, Serrano said.
Serrano said he did not know what the subject was wanted for and referred questions to the Clarendon County Sheriff's Office. Baxley could not be reached for comment Friday afternoon.