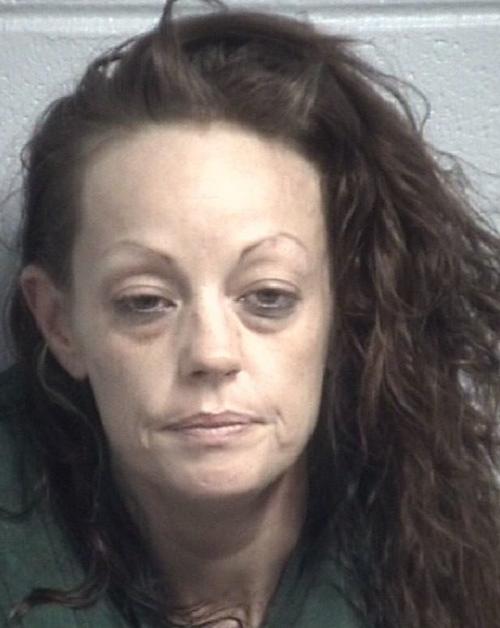 Orangeburg County
Sheriff's Office
A 33-year-old Cope woman is accused of shooting at her roommate on Wednesday, according to a sheriff's office incident report.
Tori Alana Ballew, of 2349 Carver School Road, is charged with attempted murder and possession of a weapon during the commission of a violent crime.
The roommate initially called deputies about an alleged altercation between Ballew and a man, according to a sheriff's office incident report.
During that call, a deputy partially dismantled a 9mm Taurus G2C handgun and placed it on the counter, the report said. The deputy said Ballew retrieved the firearm from the counter.
Deputies returned to the home just after 1:30 a.m.
The roommate reported that she and Ballew argued. Ballew said she didn't want the roommate inside the home anymore, the report states.
The roommate was placing her belongings inside her car when Ballew allegedly exited the rear of the home and shot at her.
Ballew allegedly said she was going to shoot the roommate for calling law enforcement earlier.
The roommate was not physically injured.
A deputy claims, "Ballew advised me, along with detention officers, that she was not suicidal, but she was homicidal."
During Ballew's bond hearing, she told the court she'd not been taking the medication she needs for her mental health disorders.
Orangeburg County Magistrate Stephanie McKune-Grant did not set bond for Ballew. A circuit judge may consider setting Ballew's bond at a later date.
• Someone stole a disabled 2006 orange/red Dodge Charger from the intersection of Tugtown Road and Unity Road near Holly Hill.
The owner reported it stolen on Wednesday. She'd left it there on Sept. 30.
The Charger is valued at $5,000.
• The loss prevention manager of Lowe's in Orangeburg claims that an employee schemed with someone else to pocket approximately $3,100, according to an incident report.
The manager claims the thefts took placed between Sept. 21 and Sept. 23 and were recorded by the store's surveillance cameras.
The manager alleges the employee mishandled items that were returned to the store by a non-employee.
When Lowes staff confronted the employee, she denied knowing the non-employee and stated she wasn't getting any of the proceeds, the report said.
The manager reported the allegations Wednesday.
Orangeburg
Department
of Public Safety
The security supervisor at the UPS warehouse, located at 861 Mill Street, reported that someone stole approximately 10 packages between Oct. 4 and Oct. 12.
He said the packages contained around 10 Apple iPhone 13 devices.
The value of the stolen phones is $13,110.
The thefts were reported on Wednesday.
In a separate incident, an employee of Big Lots in Orangeburg allegedly stole $4,650 in cash in about five days, according to an ODPS incident report.
Employees say the incidents were recorded on the store's surveillance cameras. The allegations were reported on Wednesday.