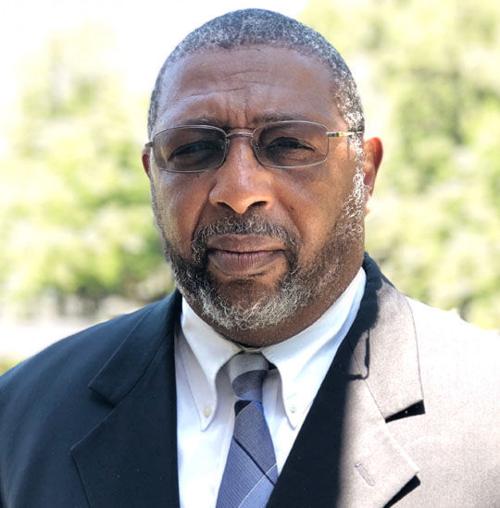 A divided Orangeburg City Council appointed a veteran Orangeburg criminal defense attorney to serve as the city's new municipal judge on Tuesday.
Council voted 5-2 to name Virgin Johnson Jr. to serve as the next municipal judge in a vote that one council member says was unfair and based on race.
Johnson will assume the position in a few weeks at a salary of $83,000 a year.
"I am grateful they appointed me," Johnson said by phone after the meeting. "I will do my best to do a great job and serve the people in the city."
Johnson replaces Orangeburg Municipal Judge Barney Houser, who retired in January after 18 years in the position.
Johnson will serve a two-year term and be responsible for selecting two other judges to serve in a rotation capacity during his tenure on the bench. He declined to provide the names of those he may select, choosing to discuss the matter with council and other city officials before making it public.
The salaries of the other two judges has yet to be determined.
"I think there were at least three or four of the candidates (who) were better qualified," Councilman Charlie Jernigan said both publicly and after the meeting, adding that two of the other candidates he considered qualified are African-American.
"My idea was that race should not play a part in picking a qualified person," Jernigan said after the meeting. "I just feel like council ... we are going down a path that is not good for the City of Orangeburg, and we need to get around it. We need to get council back on track."
"It was not along racial lines," Orangeburg Mayor Michael Butler said in response to Jernigan's remarks. "The council is made up of seven people; five are African-American and two are white. Every time the blacks vote together, they holler racial lines, racial lines, racial lines."
"That is not the case," Butler said. "The people followed the process, and the council is a council form of government. It takes four people to move the mountain, and five people voted for Mr. Johnson. They have to accept the process and move on like we did."
Following the meeting, Jernigan said he wanted to know why Johnson was chosen over the other candidates.
"I was informed there would be no discussion and that the decision was made," he said.
"I was told by one council member -- he said that 'you don't always get everything you want because you got to realize you are a minority,' which I took issue at," Jernigan said. "I did not feel like that was a proper comment."
Butler said a council member declined to answer Jernigan's question of why he voted for Johnson because he felt it was his right to not have to divulge that information.
"I vote the way I want," the mayor said. "When we vote, whether (or not) it goes in my favor, we must shake hands and be men."
Councilwoman Liz Zimmerman Keitt said Jernigan's public comments that Johnson was not qualified were a "slap in the face" to Johnson and his family, who were in attendance.
"Who is he to direct that to a person when he does not even know the man?" Keitt said. "Even from a resume, some good writer can write some good resumes."
Prior to the vote, Councilman Richard Stroman publicly said, " I don't have anything against Mr. Johnson. I just don't like the way this was handled. I believe in fairness. I just don't think we were fair to all the candidates."
"We had no discussion at all," Stroman said. "We graded the candidates, and that is it."
Stroman declined to provide any additional comments following the meeting.
Butler said the selection and appointment process was done at the direction of the city's human resource director and council had agreed with the process.
"We may not agree with each others' vote but we all have one vote, and that is how the council form of government is," he said.
After the meeting, Butler defended the process and the selection, saying "it was very fair."
"After the interviews, we were supposed to select the municipal judge and then two other people, but it did not go that way because some of the council members refused to do that," the mayor said. "So what we did, we got on one accord and then we selected the municipal judge."
"The process was solid," he said, noting Johnson met all the qualifications the city was looking for in a municipal judge. "Everybody agreed with the process."
A native of Estill, Johnson received his B.A. degree from Benedict College in 1976 and attended the University of South Carolina School of Law, where he graduated in 1988 with his juris doctorate.
In addition to being a criminal defense attorney, Johnson has served as a personal injury and family law attorney.
He came to Orangeburg in 1991, where he joined the Johnson and Williams law firm on Summers Avenue. He is now in private practice.
When asked about his judicial philosophy, Johnson said, "Fairness."
"There is a statue with a lady blindfolded with the scales," he said. "Justice is blind to everything but the truth."
"The Constitution is the law of the land, and people's rights need to be protected," Johnson said. "The law is the law, and whatever it says, you should follow it."
He added that as a judge, he will "temper justice with mercy. That is what the Bible says."
Johnson praised Orangeburg's law enforcement, noting he has worked as a public defender in the city for the past two years.
"Those are good officers," he said. "Our chief is a fair man, and I think the world of him and how he runs the department."
Johnson also praised the work of the city's interim judges upon the retirement of Judge Houser, as well as Houser for the work he did while on the bench.
When he is not serving as a defense attorney, Johnson can be found preaching the word of God as a pastor at Revelation Ministries Inc. in Fairfax.
He and his wife of 27 years, Charlene, have three biological children and have helped raise another child after the death of his mother.
"Every time the blacks vote together, they holler racial lines, racial lines, racial lines."

Mayor Michael Butler