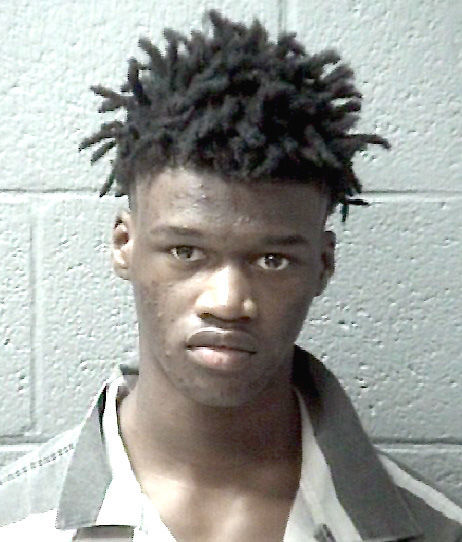 A Charleston man is accused of breaking into a Vance home and stealing guns.
Rasheem Tyreak Carson, 18, of 106A North Romney Street, is charged with first-degree burglary, petit larceny and malicious injury to real property.
Warrants allege that he and a juvenile broke into a home on Old Number Six Highway. They were allegedly armed at the time.
The burglary occurred on March 11 while the homeowner was dropping her son off at school and taking her vehicle to the shop, according to an Orangeburg County Sheriff's Office incident report.
When the homeowner returned, she didn't notice anything amiss at first. Then she noticed a barstool on her bed.
The green tote that held her dirty clothes was gone, while her dirty clothes were strewn about the floor.
She also noticed that a hammer and a pair of scissors were on the counter. She said that she left those items outside the previous day and didn't bring them inside.
In addition, she found an unfamiliar knife inside of her home.
A Remington 12-gauge shotgun and AK-47 with a scope were stolen from the home.
The homeowner told deputies that a relative saw males walking with her green tote.
Surveillance video at a nearby convenience store captured the incident.
In addition, authorities say the juvenile's mother positively identified Carson and the juvenile.
Orangeburg County Sheriff's Office spokesman Richard Walker said the juvenile co-defendant pleaded guilty to charges associated in this case last week.
Carson faces life in prison if convicted of first-degree burglary.
* This story has been changed to reflect that Carson is from Charleston, not North Charleston.
Sign up for our Crime & Courts newsletter
Get the latest in local public safety news with this weekly email.