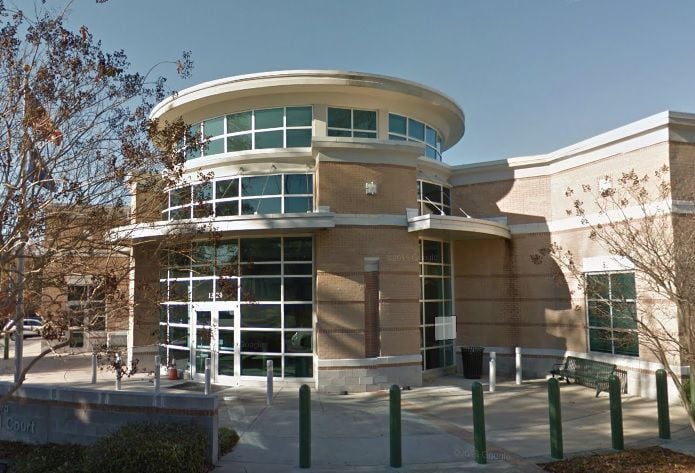 Orangeburg
Department
of Public Safety
A Lewis Dutton Street resident is missing a portable safe which contained $4,000 in cash, a black revolver, a 9 mm semi-automatic pistol, an iPhone Max in its original box, two Michael Kors watches and assorted jewelry.
The burglary was discovered after a neighbor saw the resident's dog loose on Thursday morning, according to a police incident report.
When the neighbor went to put the dog back on the leash, he noticed the resident's rear door open.
It appeared someone forcefully opened the door, the report said. There were muddy footprints inside.
The value of the stolen items is $7,350.
In another burglary on Thursday, an Elliot Street boardinghouse resident called officers after discovering that someone stole his Microsoft Xbox, five Microsoft Xbox games and $575 in cash.
The value of the stolen items is $950.
Orangeburg County
Sheriff's Office
Investigators are looking into whether someone took a woman's Supplemental Security Income check after claiming it was lost, according to a sheriff's office incident report.
The Department of Social Services contacted the sheriff's office Thursday about an 84-year-old woman suffering from dementia.
Someone allegedly gave the woman $100 from the check, but no accounting is available for the remaining $840, the report states.
In a separate incident, a Eutawville woman reported at 3:20 a.m. Thursday that someone took her 2017 gray Volkswagen Jetta without permission.
While deputies were speaking with the woman, a vehicle turned down Carribell Road, stopped, then turned around and headed down Addidas Street at a high rate of speed, an incident report states.
Deputies weren't able to locate the vehicle after checking the area.
The missing vehicle is valued at $1,500.
Sign up for our Crime & Courts newsletter
Get the latest in local public safety news with this weekly email.