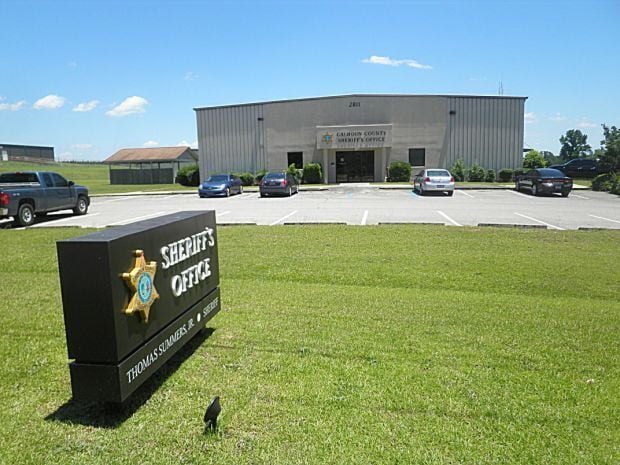 Two Swansea residents are facing methamphetamine charges following an investigation into a stolen Kubota side-by-side vehicle, according to a Calhoun County Sheriff's Office incident report and warrants.
Cheryl A. Shannon, 59, and William "Billy" Remo Bryant, 63, both of 145 Huggins Hill Lane, are charged with conspiracy and first-offense possession with intent to distribute methamphetamine.
Bryant is also facing an additional charge of first-offense possession with intent to distribute methamphetamine. He was also charged with first-offense possession of 28 grams or less of marijuana and first-offense driving under suspension, license not suspended for DUI.
The incident stemmed from a sheriff's office investigation into a stolen Kubota side-by-side vehicle allegedly spotted on the Huggins Lane property.
Deputies obtained a search warrant for the home in an effort to find the key to the vehicle.
When deputies arrived at the home around 10:30 p.m. Wednesday, Shannon was the only person home, according to incident reports.
She allegedly admitted to deputies that there was marijuana and methamphetamine in the home.
According to warrants, deputies found 6.8 grams of methamphetamine in a bedroom dresser.
Deputies reported finding "a large amount of drug paraphernalia around the home, sitting on tables, counters and chairs."
The paraphernalia allegedly included, "glass pipes which bore scorch marks and residue from smoking, a beer can turned into a smoking device, grinders with trace amounts of marijuana leaves, scale for measuring items of small size and weight, unmarked containers of pills of various types, and other items."
In addition, deputies allegedly found a pill bottle containing 12 doses of LSD and a .22-caliber High Standard Sport King pistol.
The Richland County Sheriff's Department reported the pistol as stolen.
Deputies also seized a DVR, cables and a monitor connected to cameras at the home.
"At this time it is believed that the data on the system may show evidence of the criminal activity in this area," the report states.
The search didn't turn up the key to the Kubota.
Deputies took Bryant into custody around 9 p.m. following a traffic stop near Horsesneck Road, near the Lexington County line.
The report alleges Bryant was driving a black Nissan Titan that is registered to Shannon.
The Nissan swerved left of center multiple times, according to the report.
When Bryant pulled over for the traffic stop, he allegedly fled from the vehicle while two passengers remained inside.
After several minutes, Bryant complied with deputies' orders to return to the vehicle.
He allegedly admitted to having a glass pipe in his pants pocket and said there were illegal items in the vehicle.
Deputies allegedly removed 1.5 grams of ice/crystal methamphetamine, four grams of marijuana, a glass pipe containing residue and a wooden smoking pipe.
Deputies didn't charge the passengers.
If Bryant and Shannon are convicted, they each face up to 15 years in prison and a $25,000 fine.