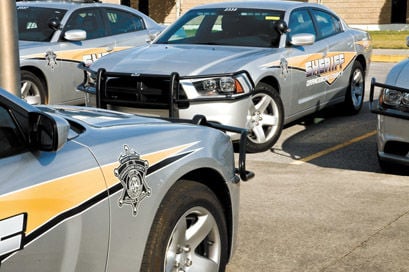 Orangeburg County
Sheriff's Office
Shots were fired into a Breezy Drive home at 8 p.m. Monday, according to a sheriff's office incident report.
A woman was inside the home when the shots rang out, but she thought she heard fireworks.
Then she saw a mess in the living room and realized someone shot into her home.
A deputy collected two bullet fragments from the floor of the living room and 17 .40-caliber shell casings from the roadway in front of the residence.
Deputies will patrol the area near the residence for the next several weeks.
In an unrelated incident, an employee of a James Street business reported Monday that someone stole his 2006 blue Dodge Ram 2500 and gooseneck trailer from the site.
Deputies reviewed video surveillance from Sunshine Salvage on Southland Road.
The video depicted a male wearing a hooded jacket or sweatshirt walking toward the James Street business around 12:39 a.m. Then at 12:55 a.m., the truck and trailer left the business.
The value of the truck and trailer is $7,700.
Sign up for our Crime & Courts newsletter
Get the latest in local public safety news with this weekly email.