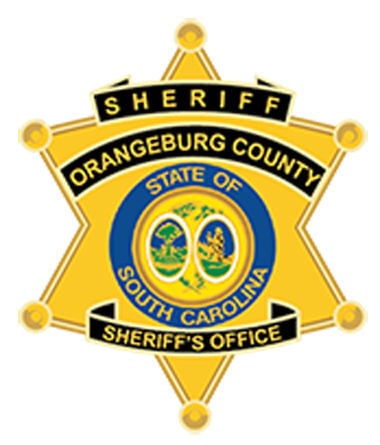 Orangeburg County
Sheriff's Office
A Bowman gas station was robbed early Tuesday morning, according to a sheriff's office incident report.
A man came into the station around 6:20 a.m. Tuesday carrying a blue coffee mug and asking for water. The clerk told the man to leave because the business did not have water and was not open.
The man returned around 7:50 a.m. while the clerk was in the middle of servicing the store's ATM machine and lottery ticket machine. He asked for water again.
The clerk told the man to get water from the bathroom sink because the store did not sell water.
The man then pushed the clerk and snatched the cash deposit from her hand, along with eight books of inactive lottery tickets.
He then took her behind the register and demanded the store's petty cash. The clerk informed the man the business does not maintain any petty cash.
The clerk then ran out of the store screaming for help and called 911, according to the report.
The clerk told officers she saw the man walk out of the store and head back onto Homestead Road.
The clerk described the subject as a black male between 25 and 35 years of age, about 6 feet tall and 200 pounds with scruffy facial hair, twisted braids on top with faded sides for a haircut, according to the report.
He was wearing a solid black shirt, black cargo shorts, black shoes and a pair of silver, round-shaped wire-framed glasses.
The clerk complained of chest pains and shortness of breath and was evaluated at the scene, but was not transported to the hospital.
If anyone has any information on the crime, they are asked to call the sheriff's office at 803-534-3550.
• A 2008 red Chevrolet Impala, a gray Volvo, a laptop computer, cans of beer and $20 worth of coins were stolen Tuesday night from an Orangeburg auto dealership.
Orangeburg Auto Auction employees arrived at the Five Chop Road business Tuesday morning around 7:30 a.m. and noticed the property had been broken into.
The items stolen are valued at $10,600.
• A Branchville man said someone entered his 2003 Chevrolet Tahoe Tuesday night and stole four of his guns.
The man said the vehicle was left unlocked in the front yard of his Hollyhock Road residence, according to the sheriff's office incident report.
The value of the firearms is about $1,150.
• A riding lawnmower was stolen from the front yard of an Old Elloree Road residence early Tuesday morning.