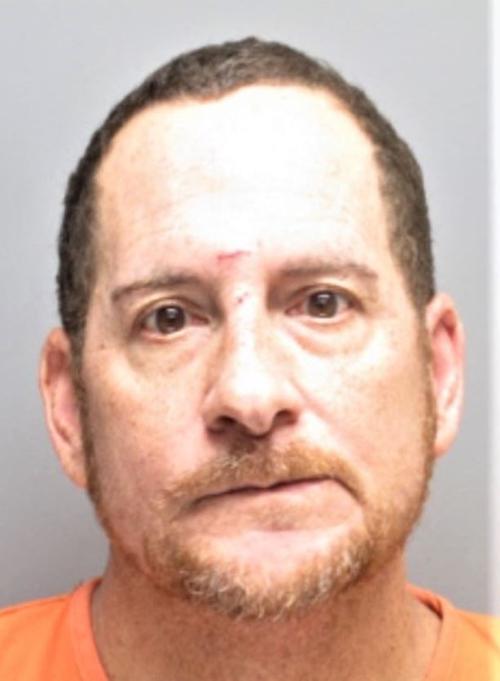 A 48-year-old Bamberg man is accused of holding his wife against her will and threatening her with a firearm, according to an incident report.
Duane Alan Sandifer, of Azalea Drive, is charged with kidnapping, domestic violence of a high and aggravated nature, malicious injury to personal property and possession of a weapon during the commission of a violent crime.
The incident began after Sandifer allegedly drove his vehicle onto a curb on Main Highway in Bamberg on Sept. 12. He told police that a dog ran out in front of him and the vehicle ended up with a flat tire after striking the curb, according to a police incident report.
Bamberg Assistant Police Chief Regina Gatling reported Sandifer may have been impaired.
"He was swaying back and forth and just did not seem to be OK," Gatling wrote in her report.
She asked him to take items of value out of the vehicle and have a family member take him to his residence.
Among the items that Sandifer allegedly removed from his vehicle was a firearm. Gatling noted she removed the ammunition clip and a round in the chamber from it before giving the gun back to Sandifer.
His brother picked him up.
Gatling received a phone call from Sandifer's wife just after 3 a.m.
Gatling said Sandifer's wife was screaming and crying on the phone, the report states.
Sandifer's wife said she had a recording of an encounter with Sandifer.
Gatling claims the recording included the sound of Sandifer "racking" the gun multiple times. The officer also said she heard Sandifer's wife saying, "You shouldn't be pointing a gun at me loaded or unloaded."
Sandifer allegedly told his wife he wanted her to be scared of him, Gatling wrote after listening to a recording.
She alleged Sandifer said, "I will shoot you. I'm f - - - - - - telling you if you call the cops or dispatch on me I will f - - - - - - kill you right now, 'cause I'm not going to jail unless I got a good f - - - - - - reason to go."
Sandifer's wife told Gatling that he had her cornered at one point and physically held her against the counter at another moment. She alleged during both times that Sandifer pointed a firearm at her.
His warrant for malicious injury to personal property alleges that he cut a shirt and a pair of pants belonging to his wife.
Sandifer is a former law enforcement officer.
He last worked for the Blackville Police Department from Jan. 28, 2020 until April 28, 2020.
He's previously worked for the Denmark Police Department, Bamberg County Sheriff's Office, Orangeburg County Sheriff's Office, Denmark Police Department and Ehrhardt Police Department, according to his training history report obtained from the S.C. Criminal Justice Academy under the Freedom of Information Act.
If Sandifer is convicted on his most severe charge, he faces up to 30 years in prison.
Sandifer remains jailed at the Bamberg County Detention Center.
A circuit judge may consider setting his bond at a later date.