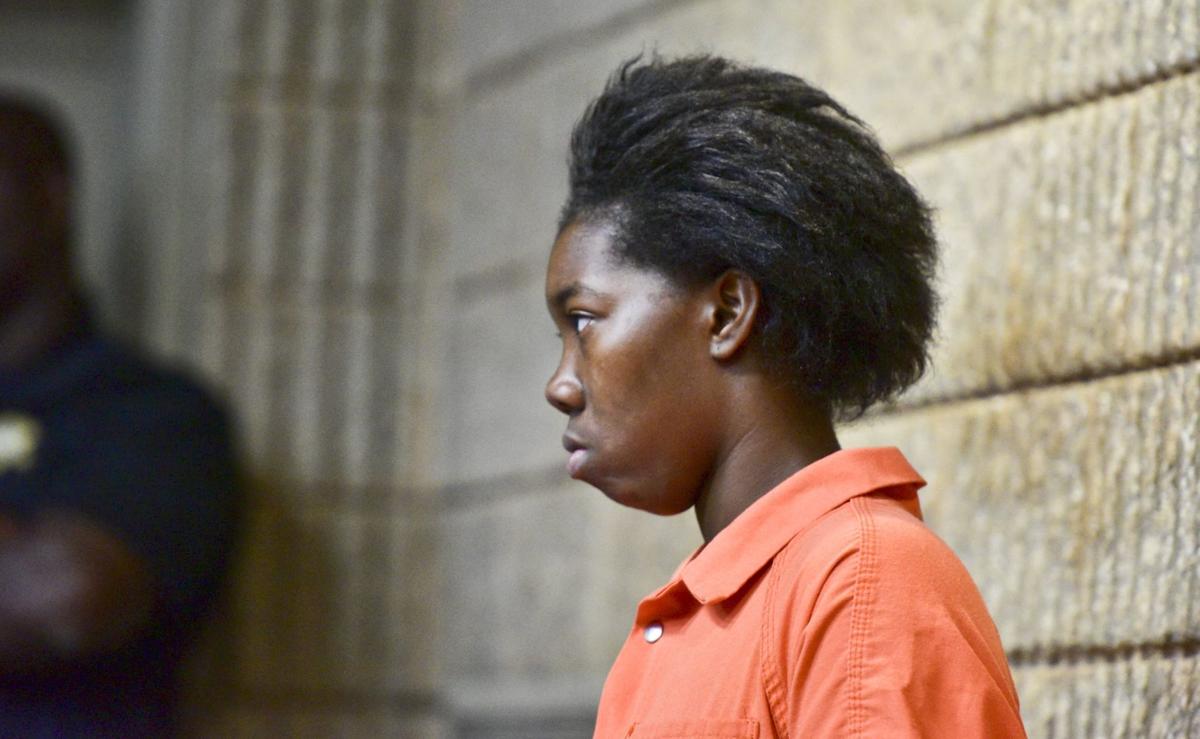 An 18-year-old Orangeburg mother is accused of killing her 7-week-old baby.
Tyasia Lambright of 1070 Decatur Street is charged with homicide by child abuse. Her arrest warrant alleges that Lambright, "inflicted physical injury which caused the child's death."
"There is absolutely no excuse for this," Orangeburg County Sheriff Leroy Ravenell said.
"No reason in the world could justify fatally injuring the most innocent of the innocents – a small child who hasn't even taken its first step, who now never will, at least on this earth," he said.
A charge nurse at the Regional Medical Center told an Orangeburg County Sheriff's Office deputy at 8:30 p.m. Monday that the baby arrived via EMS "in cardiac arrest with both eyes swollen."
Lambright, wearing an orange jumpsuit, appeared before Orangeburg County Magistrate Stephanie Grant on Thursday.
During Lambright's arraignment, the sheriff's office victims advocate stated that the baby's father, grandmother, great-grandmother and other family members were present in the courtroom and they plan to be part of all related court proceedings.
Some members of the audience were overcome with emotion and quietly left the courtroom at that time.
When Grant asked Lambright if she had any questions, Lambright responded, "Will I be able to speak on my own or have to have an attorney or a public defender?"
Grant advised her to seek legal counsel.
"Why do I have to wear a turtle suit over there (at the jail)?" Lambright asked Grant.
"Why do you have to do what?" Grant replied.
"Why do I have to wear a turtle suit thing over there? I have to wear like scrubs," Lambright said.
"Why do you have to wear a certain type of attire in the jail?" Grant asked Lambright for clarity.
"I'm not wearing this, I'm wearing like a turtle suit, like for suicidal," Lambright noted.
Grant replied that she wasn't exactly certain what the jail requires of its inmates, but encouraged Lambright to direct court-related questions to her.
"I was trying to figure out how could you knock someone out without evidence that the person did that," Lambright said.
Grant encouraged Lambright to seek the services of the Public Defender's Office.
A circuit judge will determine Lambright's bond at a later date.
If Lambright is convicted of homicide by child abuse, she faces at least 20 years or up to life in prison.
Inv. LaKesha Gillard is leading the investigation.