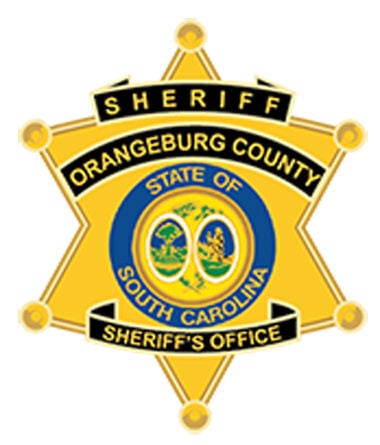 A 13-year-old male is suspected of shooting a man in the chest on Goff Avenue in Orangeburg on Monday morning, according to the Orangeburg County Sheriff's Office.
Sheriff's office spokesman Richard Walker said just before 3 p.m. Tuesday that investigators have the male in custody and the weapon he allegedly used.
Authorities aren't releasing the male's name because of his age.
In the meantime, the injured 40-year-old Orangeburg man is undergoing treatment at the Regional Medical Center for a gunshot wound not only to his chest, but to his left arm, which he'd raised to cover his chest while the male allegedly pointed the gun at him.
Two men robbed another man of $600 on Sunday afternoon. One robber was armed with a knife, the other was armed with a pipe, according to an Or…
According to the incident report, a call came in at 9:48 a.m. about a man suffering a gunshot wound to his chest.
Dispatchers sent deputies to Jamison Pharmacy, but when deputies arrived, they didn't find anyone matching that description.
Deputies continued to search the area. The injured man walked out of his Goff Avenue home while holding his chest.
An Orangeburg teen has admitted to killing a person last year.
Orangeburg County EMS treated the man and transported him to RMC.
Deputies interviewed the man there.
He told them that he had three females at his home and one of them noticed a male in his back yard.
Randall J. Lawley, 46, of 343 Shillings Bridge Road, Orangeburg, pleaded guilty to assaulting a police officer while resisting arrest, leaving…
She told the man that a male was in his back yard, so he walked onto the back porch to see if he recognized him.
He told deputies that he recognized the male who goes by the name "Man Man" and that he knows the male's mother and stepfather.
He alleged that the male told him he wanted to buy some "weed," which is a term for marijuana.
The man told the male that he wasn't going to give any to him and advised him to get a job.
The man reported that it was at that point that the male pulled a gun and told the man to give him all of his stuff.
One of the females noticed what was happening and asked, "What is going on?" the report states.
That's when, according to the man, the male shot him in the chest and fled the scene.
The extent of the man's injuries is not known.