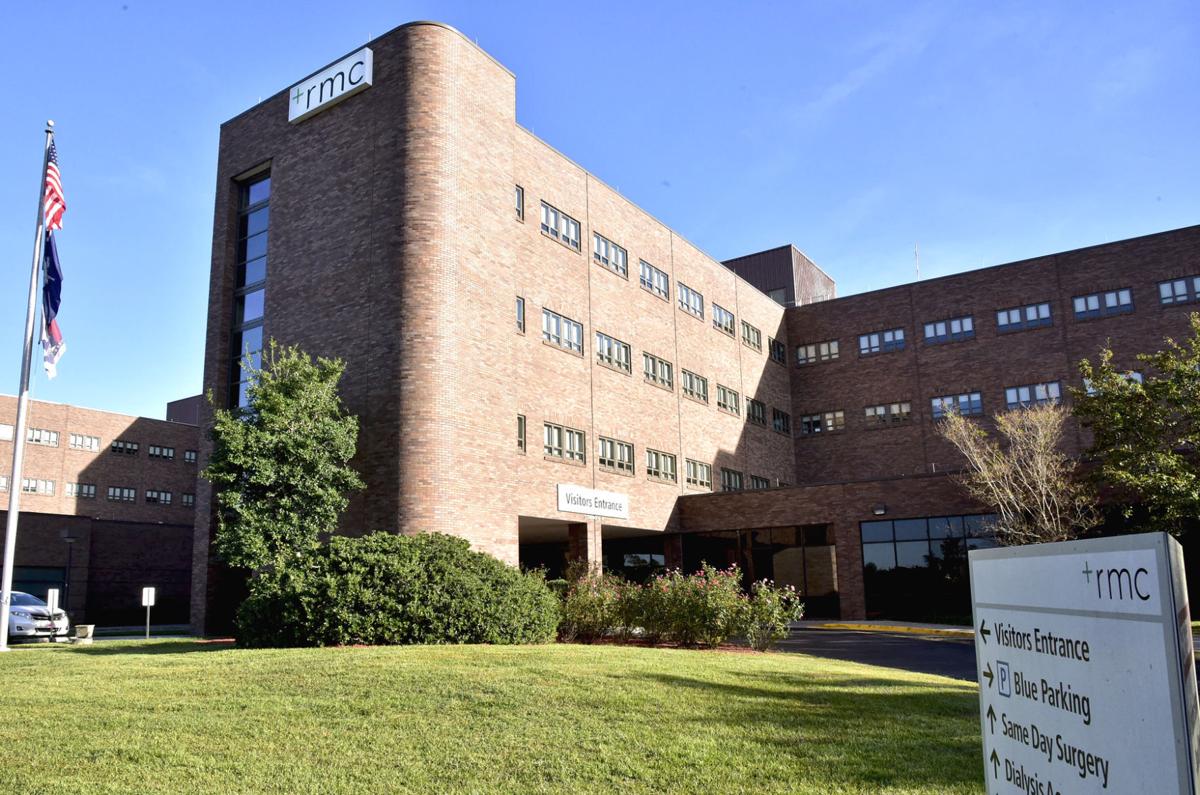 The Regional Medical Center is limiting visitation and reviewing elective surgeries as coronavirus cases surge, filling up the hospital.
"Our COVID volume has doubled in last week," interim CEO and President Kirk Wilson said. "As are most South Carolina hospitals, RMC is very stressed in terms of staffing."
"Most all nursing and other clinical staff are taking multiple extra shifts and working significant overtime," Wilson said. "Other non-clinical employees are helping out with various helper–type tasks on the units."
Wilson said it's an "all hands on deck" situation.
"Everyone is exhausted and tired," he said. "They all pray that folks in the community will wear a mask and keep their social distance so they can avoid hospitalization, and when eligible get vaccinated so we can again flatten or reverse the curve."
Almost 93 percent of RMC's beds were occupied through Monday afternoon, according to the S.C. Department of Health and Environmental Control.
About 150 beds were occupied, including 48 COVID-19 beds, and 12 beds are available.
According to DHEC, the hospital had 15 intensive care unit beds occupied and seven ICU beds available. Eleven ICU beds were occupied by COVID-19 patients.
DHEC reported that four RMC patients were on ventilators, leaving 17 available. Two of the 48 COVID patients were on ventilators, according to DHEC.
But Wilson says the bed occupancy numbers do not tell the whole story.
"The hospital is full, in terms of beds we can safely staff, and the ICU is also full every day," Wilson said. "As a result, we are holding patients in the emergency department every day until a bed opens up. Again, as is the case in every other hospital in South Carolina."
The surge in cases has prompted the hospital to implement restrictions for visitors.
Visiting hours for non-COVID patients outside of the ICU will be cut to 9 a.m. to noon. One visitor per patient per day will be allowed.
No visitors are allowed for any COVID patient or any patients in the ICU.
These visitation rules are in place for all patients including those who are dying, according to the hospital.
Surgeons will examine their scheduled surgeries and advise patients if elective cases need to be deferred.
Wilson said the restrictions are in place until COVID cases fall.
"We need our hospitalized COVID patient volume to drop back into the 20s as it was from October-December before this New Year's surge," Wilson said. "With the current surge and UK variant upping the numbers, we would return to normal visitation only when the current surge abates and the COVID volume drops enough so we can begin routine elective surgeries and procedures again."