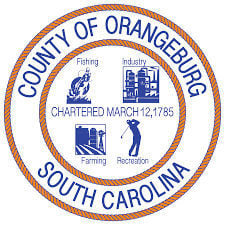 Orangeburg County Council has given its final approval to an ordinance designed to limit the hours of bring-your-own-bottle clubs.
The ordinance now bans the sale, possession or consumption of alcohol on commercial property after 2 a.m.
The ordinance also requires everyone except owners and employees to be gone from the premises between 2:30 a.m. and 6 a.m.
The ordinance was approved Monday on a 6 to 1 vote. Councilwoman Deloris Frazier was the only council member to vote against the ordinance.
The county previously required clubs to stop selling alcohol at 2 a.m. and close 30 minutes later, but some have been staying open later because they don't sell alcohol.
Club Atlantis owner James Sharperson spoke against the ordinance.
Sharperson does not have a liquor license for his establishment. That has allowed patrons to be able to consume alcohol on the premises past 2 a.m.
Sharperson stated that the county's law is inconsistent with state law.
"It turns out that 17 states have laws that preclude the existence of any dry counties whatsoever, and South Carolina just happens to be one of them. South Carolina vests control of alcoholic beverages exclusively in the power of the state, although counties are permitted to restrict the hours of operation if it's more restrictive than what is already on the books," Sharperson stated.
You have free articles remaining.
"A municipality cannot enact an ordinance in regards to liquor, liquor regulation or anything of that sort because the state, according to the law of South Carolina, occupies as the sole and exclusive in authority," Sharperson stated.
"When you change the wording in this ordinance, it actually makes this ordinance different. It makes it unenforceable because then that puts you in the position of regulating alcohol, who has it, when they can have it, how, whatever and the law basically excludes you from being able to do that," Sharperson said.
Sharperson believes that the county has gone beyond its authority to regulate alcohol.
The ordinance is unconstitutional and should only apply to establishments that have a liquor license, Sharperson stated.
Attorney Clarissa Joyner, who is representing Sharperson, stated that, "the statute he referenced clearly prohibits the council from addressing possession of alcohol. That is regulated exclusively through the state. So if there is a change, there will be litigation."
Derald Bedenbaugh, who lives near the club, said it seems as if his original complaint against the club was forgotten.
"I live in proximity to the establishment over there, and he hasn't addressed the problem I'm concerned about, which is all the noise and gunfire, and we've got citizens living in that area that expect some kind of peace and quiet after 2 o'clock in the morning. I don't see any reason for anybody to be out in a public place at 5 or 6 o'clock in the morning shooting guns and just being a nuisance," Bedenbaugh said.
Darnell Johnson, who described himself as a local business owner, spoke in support of Sharperson.
"What we're doing is creating a wall and a barrier for folks to do business here in Orangeburg County," Johnson said.
"What this ordinance does, it not only bullies a business owner, it just separates him from the fact of day and night. Can you imagine walking into another local establishment during the course of a day and telling them 'Hey you need to shut down at 2 p.m. in the afternoon?' They would line this whole front with their attorneys," Johnson stated.
Johnson said the common goal between the council and citizens should be to make the county a place for all businesses, not just some businesses.