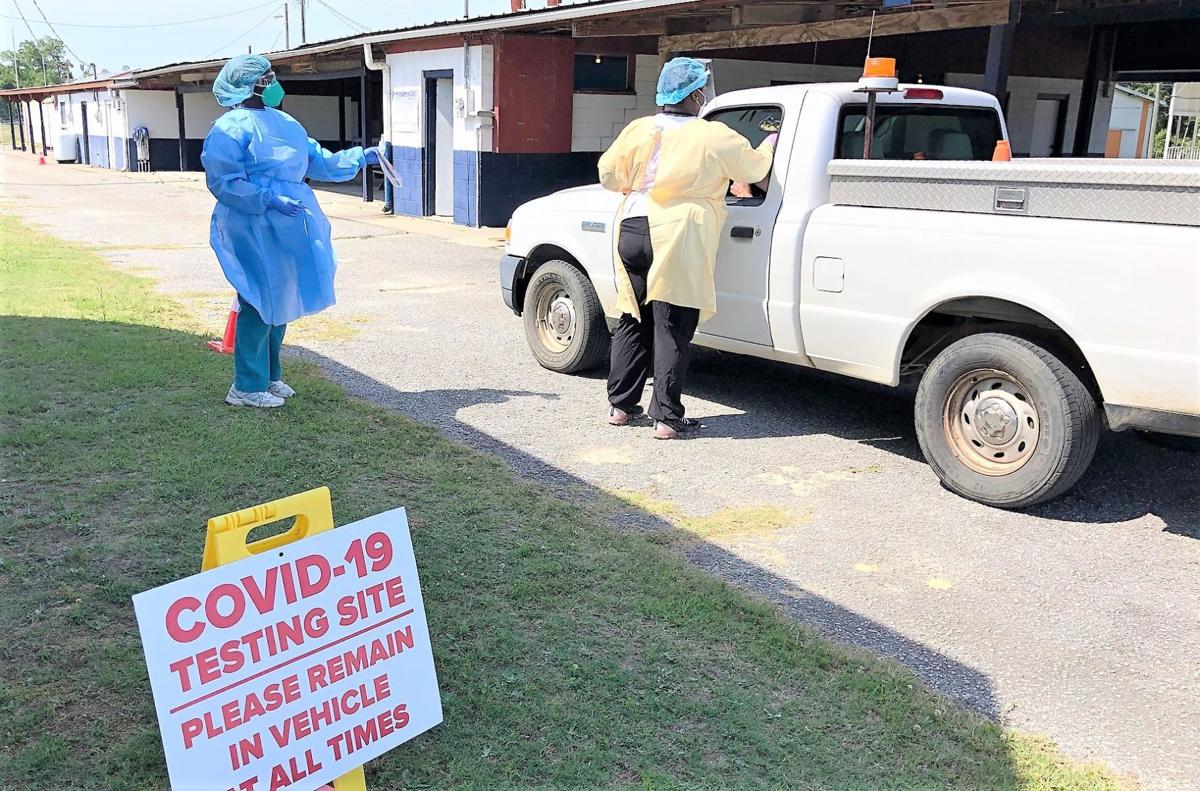 Hundreds of community members turned out for coronavirus testing at the Orangeburg County Fairgrounds this week.
The free testing was conducted by Family Health Centers Inc. through a collaboration that included city, county and state officials, local leadership and ecumenical groups, state Rep. Jerry Govan said.
"They did a yeoman's job in terms of getting the word out. We want to build that collaboration," the Orangeburg Democrat said.
The FHC conducted the first round of testing on Monday, when more than 300 people turned out for testing. Hundreds more were expected Wednesday.
Medical personnel were stationed at tents set up within the Orangeburg County Fairgrounds.
"They have done an outstanding job. They really worked hard to make this thing successful," Govan said.
Orangeburg City Councilwoman Liz Zimmerman Keitt, who was among the elected officials who helped to launch the testing, said the endeavor was important.
"We got together and said, 'Look, let's try and do whatever we can to get people to be tested.' It is so important. You never know what's wrong with you until you get tested. That's why we got together. We emailed ministers all over, telling them to get to their parishioners and ask them to be tested," Keitt said.
"People can walk to these sites and be tested. With all the death that we've had, I don't know how people cannot be out there being tested. You want to know you're safe, even to keep yourself from giving it to someone else. That is so important. We tested over 300 on Monday, and we're just thankful that people recognize that they need to be tested," she said.
FHC Chief Executive Officer Leon Brunson said, "We'll be in this county for the next two weeks. Last week we also hit Orangeburg County."
Brunson estimated that approximately 600 would be tested at the fairgrounds over the two days of testing.
"We feel that it's very important to be part of the community. Being part of this community, we have to share our resources with the community and make sure all of our people have an opportunity to do testing," he said.
Brunson acknowledged that at least one individual who had previously visited a mobile testing site within the community had been charged for the free testing. He said the "billing glitch" has since been resolved and text messages have been sent to individuals to share that information.
"That has been cleared up. I try to (send a text) every two days. Once we send that text out to them, nobody has any problem. That text message tells them there was an error made on their account and it will removed from their account," Brunson said.
Govan said providing the free COVID-19 testing sites is part of a statewide effort that is needed.
"We need to test, and that's why the governor's been emphasizing that. We may need to also retest at a certain point in time. We've been doing a great job of social distancing to decrease the spread, but after all these protests and things like that, there's concern both here in this state and nationally ... in terms of the impact of the protests on the spread of the virus," he said.
Get local news delivered to your inbox!
Subscribe to our Daily Headlines newsletter.