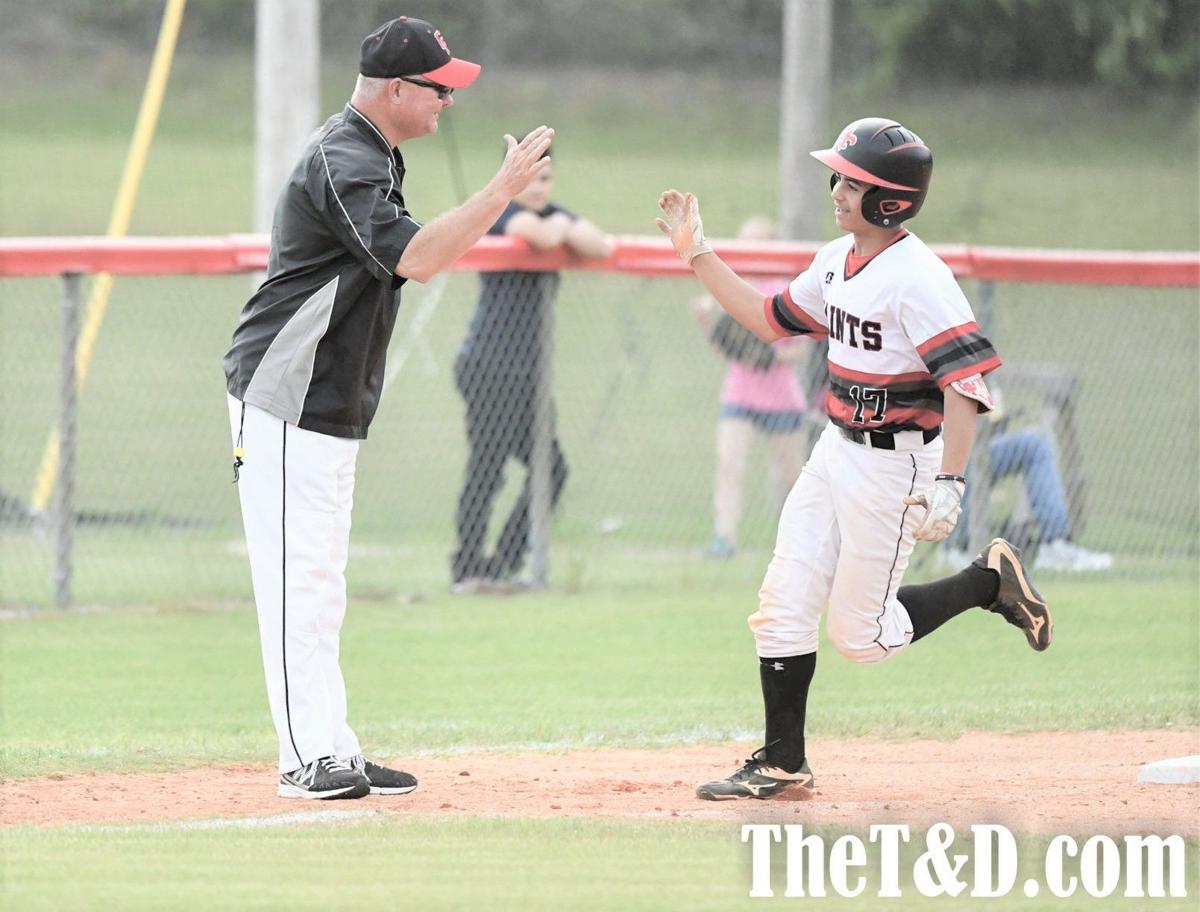 The month of April was a time Calhoun County head baseball coach Dukes Isgett looked forward to all fall and winter.
His Saints program returned good talent from the junior varsity level through the varsity team, along with quality senior leadership on a varsity squad that had its sights set on a run in state playoffs.
But baseball season was stopped just about as soon as it got started. Heavy rains forced the postponement of a few games and then the coronavirus COVID-19 spread forced the end to games being played in recent weeks.
No one is sure if any of the high school season will be salvaged for spring sports. 
Will there be games in May? Will there be a mini season? Will there be a few games and then a playoff schedule? Or will there be no more high school baseball or softball until 2021?
Nothing is definite. But there could be a clearer picture when the South Carolina High School League has another conference call in early April.
"It's not good for anybody, and definitely not for baseball and softball coaches dealing with this," Isgett said of the halt in competition, while students complete coursework at home. "We were looking forward to a pretty decent season on the JV and varsity side, in fact our JV team was 2-0 when we had to stop.
"On varsity, it's one of the best groups I've ever been around here at Calhoun County."
The Saints varsity team took a 19-1 road win at Columbia High on Friday, March 13, just three days before the South Carolina High School League decided all league sports had to cease competition until further notice. The CCHS team delivered two home runs, 15 hits in just four innings, including four doubles.
"I told my guys to play that game like it was their last," Isgett said. "But I knew, for the seniors at least, it quite possibly would be their last.
"My guys had put in the time weightlifting and conditioning all fall. Then they got on the field and were giving all they had. Everybody improved from a year ago. So, now, it's kind of like going to work and doing the job, but you're not getting paid for the time and effort you spent."
Isgett knows this worldwide health pandemic is bigger than baseball, and sports in general. He has seen many more trying times through his law enforcement and firefighting experiences.
"It's hurting everybody," Isgett said. "Trying to make a positive out of a negative, I texted my team the other day, reminding them that there are more important things in life than baseball.
"We love the game, but you've got to protect life, that's the most important thing. I tried to explain to them to heed what people, especially officials, are saying. In 20 years of coaching, I don't have any other answer for it. They want to get on the field, they want to play. But everyone is telling them they can't. "
Isgett would like for varsity teams to at least get a shot at an extended playoff schedule, hopefully after a brief finish to the regular season. But, he knows nothing is fully predictable with the continued focus nationwide on social distancing for safety.
"We're all hurting, all sports fans," said Isgett, who is also head coach for the Orangeburg Post 4 American Legion Baseball team during the summer. "It's not just baseball and softball fans.
"As far as Legion ball, we're still planning, trying to schedule games; just in case. We're doing everything we can do. I've been told that American Legion Baseball officials are waiting to see what the high school league does.
"If they shut high school baseball down, it will impact everything for the summer."
Until they can reconvene as a team, Isgett told his high school players to workout individually, stay in baseball shape, throw baseball with a parent or someone in their home, and be ready for the season to crank back up. He encouraged agility drills and conditioning workouts.
"Hopefully it's a short inconvenience, but it's inconveniencing a lot of people," Isgett said. "I do hate it for the kids."
Apart from the high school teams, Isgett has heard the frustration and disappointment from his daughter who is a senior at Clemson, realizing that she might never see her classmates in a classroom setting on campus again. Meanwhile, his younger daughter doesn't know when she will be able to return to the field with her youth softball teammates in St. Matthews.
Coaches and players alike are having to stay away from the diamond right now. But once public health conditions improve dramatically, they will gladly return to participate in the game they love and miss.
Concerned about COVID-19?
Sign up now to get the most recent coronavirus headlines and other important local and national news sent to your email inbox daily.