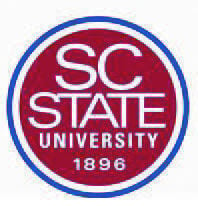 The South Carolina State University trustees were encouraged Monday to put their plans into action.
The university has been developing fundraising goals and other priorities for the institution.
Now "what we have to think about is: Who's going to do the work?" Consultant Winnifer Thomas-Cox said during an S.C. State board meeting.
"Start thinking about what that organization looks like and where we have gaps. If you don't have somebody with their name next to it that's going to own it and drive it, I will bet you nickels to pickles that we'll be here a year and a half from now … with very little being done," she said.
Thomas-Cox facilitated the university's two-day retreat in June and gave the trustees a refresher course Monday in what they need to do going forward in various areas, including training, faculty quality, student success, customer service, campus facilities, beautification, donors and financial support.
The university has set goals for its fundraising and has laid the groundwork for a future capital campaign. Georgia-based Jennings & Associates has been selected to craft a capital campaign, including developing a feasibility study.
University President James E. Clark has also reported on the university's strategic priorities, including ensuring fiscal responsibility and transparency, transforming curriculum and research programs, improving the campus environment and enhancing the university brand.
Board Chairman Rodney Jenkins said earlier in the meeting that it is his intention that the university not just place its plans for growth on the shelf.
"I want us to connect the dots moving forward. We should do whatever it takes to keep this from becoming shelfware," the chairman said.
Also during the meeting, the board received as information a report from Donna Foster, director of the South Carolina Agency Head Salary Commission.
One of the primary reasons the commission was created was to recommend agency head pay based on performance. S.C. State is one of 89 different agencies covered by the commission.
"We maintain all the records and salary histories of all of the agency directors and college and university presidents, which right now the commission covers 89 in the state. We provide other research and administrative duties as needed," Foster said.
Trustee Dr. Doris Helms said, "I think Donna did a great job of taking us through the actual responsibility of the commission, plus our responsibility and introducing us to the (presidential) evaluation process, but for the trustees who have never seen the forms, they don't know what the actual survey looks like. And when they receive it, they don't know how it interacts with the actual evaluation."
"I just think that we need to take a little bit of time to introduce them to the forms, make sure that they understand the process and see it rather than just hearing about it," she said, suggesting that a "15-minute overview" of the process could be made at the board's March meeting.
Jenkins said, "The process allows for each board member to have input into the evaluation. So you wouldn't be voting on anything … that you hadn't had a chance to voice your opinion on."
New board members include Douglas Gantt, Jameel Allen Sr., Louvetta Dicks, Ronald Friday and Dr. Macie P. Smith, all of whom were present during the Jan. 11 meeting.
In other business, the board updated a few of its bylaws.
The changes dealt the duties of the board and included the deletion of sections dealing with trustees' responsibility for soliciting resources, advocating for the university and reviewing admission policies.
It was explained that the audit risk and management and legal committee felt that the changes were necessary because those statements were already included elsewhere in the bylaws.
Trustee Monica Scott said, "The feeling was that this was redundant, that our oversight into admissions policy was covered in other areas. I can't specifically tell you which areas, but this did not remove our oversight. It just was a redundancy that we didn't think was necessary, like a lot of the other things that we kind of cleaned up in the bylaws."
The changes were approved by trustees Monica Scott, Helms, Starlee Alexander, Dicks, William Oden, Donnie Shell, Wilbur Shuler and Danny Varat. Voting in opposition were Allen, Friday and Gantt.
Jenkins said, "This is a working project here. … People have different ideas and thoughts."