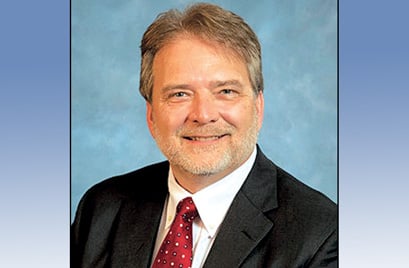 South Carolina's lawmakers are discussing new ways to equalize education for all students, including the possibility of consolidating school districts and using online education.
Sen. Brad Hutto, D-Orangeburg, says the state is spending money on administration that needs to be used for teachers and classrooms.
"I'm not sure you've got to have as many superintendents as we have currently," he said. "Maybe we can even go to something like the 16 districts that we have for solicitors."
Hutto and Sen. John Matthews, D-Bowman, introduced a bill last year that would have consolidated Orangeburg County's three public school districts into one. The bill failed, but could come up again this year.
However, Hutto said consolidating districts within counties isn't enough.
"We might need to look broader than that and look at districts that encompass more than one county for supervision reasons," he said.
The S.C. Supreme Court recently ruled in favor of eight rural districts that sued the state for failing to provide their students with a quality education. The court told legislators to come up with a plan to solve the problem.
A panel of lawmakers discussed the issue at a workshop sponsored by the S.C. Press Association on Thursday in advance of the upcoming legislative session.
Senate Majority Leader Harvey Peeler said the first question when it comes to funding public education is, "how much is enough and which areas are getting funded and which are not?"
Rep. Gilda Cobb-Hunter, D-Orangeburg, said she doesn't know how much is enough because that's not her area of expertise.
"We don't know how much is enough because we never, as long as I've sat here in the General Assembly, put enough on the table," she said. "However, as one who represents these districts, I can share with you that clearly what we have done has not been enough."
But Cobb-Hunter said she doesn't believe that money alone is the answer. Parental involvement is also an issue.
She asked how a parent who catches a bus at 6:30 a.m. to go to Hilton Head to clean houses and doesn't return home until 9 p.m. can visit school.
Peeler, R-Gaffney, said this is the 21st century and 21st century technology should be used to teach students.
"I think that, long-term, we've got to look at virtual schools, the Internet," Peeler said.
Most of today's quality teachers aren't going to want to go to rural areas that don't even have a grocery store, Peeler said.
But if you use the virtual school, those good teachers can go to every school in the state.
"I think that's the long-term answer, specifically (in relation) to the lawsuit," he said.
Cobb-Hunter said she agrees that the education landscape has changed.
"We need to look at something that is not a cookie-cutter approach to addressing this issue," she said.
'But when I hear ... people making conversations about online schooling, virtual schooling, it begs the question of what do you do in rural districts where virtual schooling is not a possibility," she said.
Rep. Mike Anthony, D-Union, noted that he's an educator with 35 years of experience and has taught in rural areas as well as in Greenville.
"I know for a fact that we do have some good rural-area school systems," he said. "We need to get the best practices from those guys as well."
Additionally, a major focus should be placed on technical education, including community colleges, technical colleges and middle college, where high school students graduate with two degrees in their pockets, Anthony said.
"You don't have to be a college graduate to be successful," he said.
The jobs are out there, according to Anthony. Recently, businesses in the Greenville and Spartanburg areas weren't able to fill 11,000 jobs because no one was trained to fill them, he said.
"We need to focus on giving these kids a goal and making it cool to be in that career and technology area," Anthony said.
Cobb-Hunter said that the lawsuit has been ongoing for 21 years and an entire generation of students was shortchanged because of the legislature's failure to take action.
Many of those students are in low-paying jobs or are without jobs, and she'd like to extend the K-12 education system to a K-16 system to help them, she said.
"What better way to make up for it than to try to get some kind of training through our technical college system?" Cobb-Hunter said.
But in spite of efforts to address the issue of equal education, some legislators and other state leaders are trying to get the Supreme Court's ruling overturned while others question the court's authority in the matter.
Gov. Nikki Haley and state Attorney General Alan Wilson have appealed the decision, and Peeler says legislators aren't obligated by the Supreme Court's ruling.
"They overstepped their bounds," Peeler said. "They didn't tell us something we didn't already know, and it has no force of law anyway."
But Cobb-Hunter says questioning the court's jurisdiction is a waste of the state's money.
"And if they didn't tell us anything new, if we knew what they were saying, then why haven't we done anything about it?" she asked.
Contact the writer: 803-533-5529
Get local news delivered to your inbox!
Subscribe to our Daily Headlines newsletter.