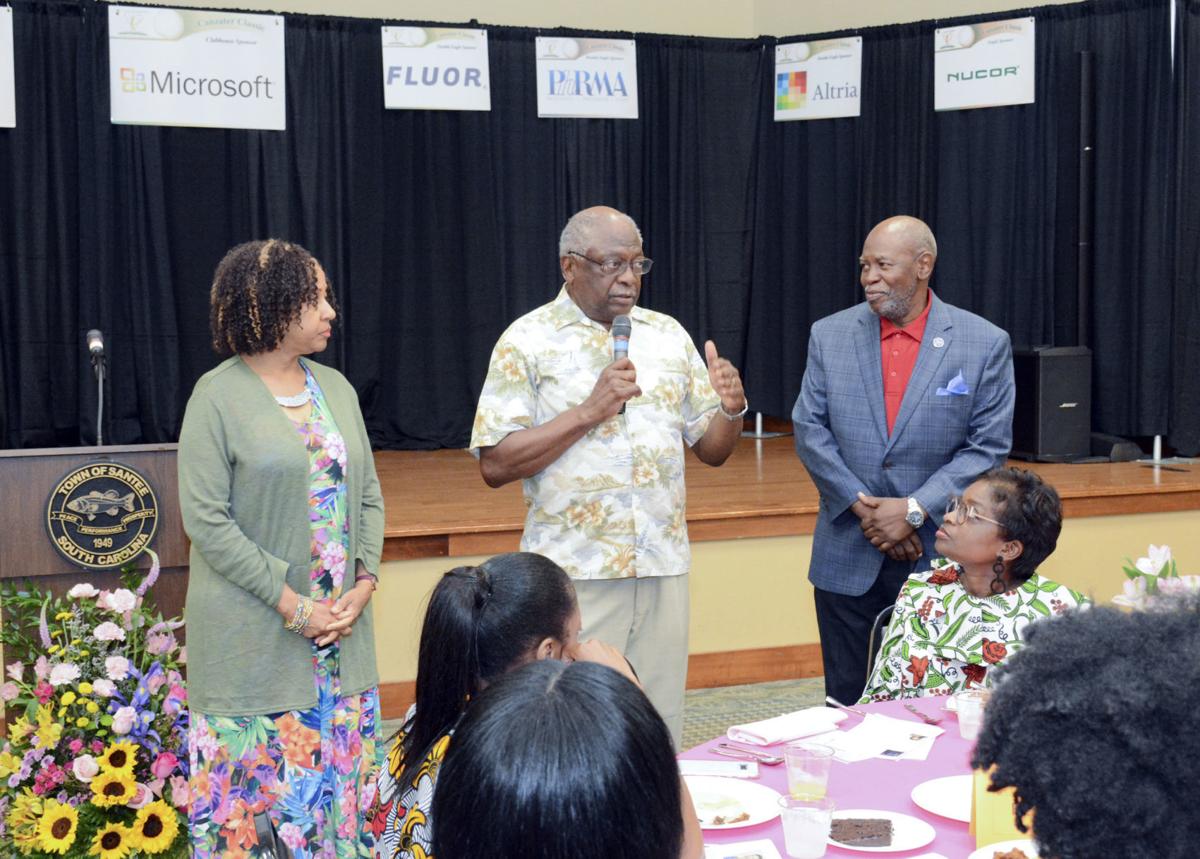 SANTEE – U.S. House Majority Whip James E. Clyburn, D-S.C., announced at his annual Rudolph Canzater Memorial Classic this weekend in Santee that he and his wife, Emily, are designating the $1.7 million they have raised and contributed to South Carolina State University over the years to fund honors college scholarships.
Joined by S.C. State Honors College Dean Dr. Harriet Roland and S.C. State Board of Trustees vice chair Rodney Jenkins, Clyburn said his family has decided they would like the funds in the James E. and Emily E. Clyburn Endowment to support the Emily England Clyburn Honors Scholarship program they established in 2016 at the couple's alma mater. Clyburn also committed to increasing the total funds in the endowment to $2 million.
"We want the school to know that but for its existence and the friendship of the students we met there, we would not be who and what we are today," Clyburn said. "I want to thank the school and the administrators for all they are doing to make the future better for young people. All we need to do is to provide an opportunity and these young people can make it."
The announcement was welcomed by South Carolina State University officials.
You have free articles remaining.
"Thank you, Jim, and thank you, Emily, for what you all have done, are doing and will continue to do for South Carolina State," Jenkins said. "We know we have a large job to prepare, and we are going to do that. South Carolina State is alive and well."
"On behalf of the Honors College staff and honors students, we are indebted to you," Roland said. "There is great need, and this money will be put to good use. We will continue to make you proud."
Seven students have already received $10,000 Emily England Clyburn Honors College Scholarships from the Clyburns' initial $70,000 donation. Transferring the balance of the Clyburn endowment to the scholarship program will ensure it continues permanently.
Jim and Emily Clyburn are both 1961 graduates of South Carolina State and are among the most loyal donors and advocates of their alma mater, according to a statement from S.C. State.
This story has been corrected.