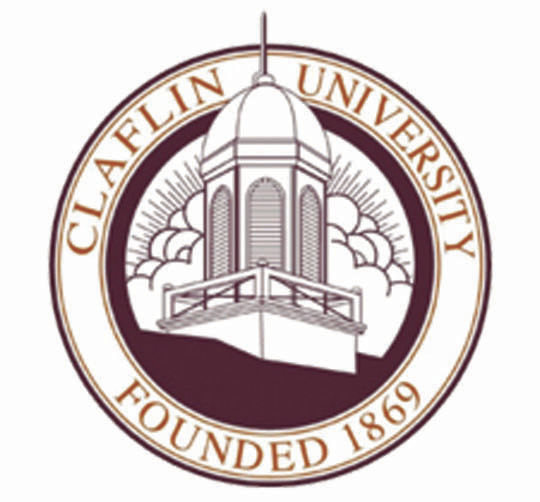 Claflin University students Emersen Frazier and Jamal Walker have been selected to receive the James E. and Emily E. Clyburn Public Health Endowed Scholarship Award.
They will use the scholarships to complete the 4+1 Dual Degree Program, where students earn a bachelor's degree from Claflin University and a master of publichHealth from the Arnold School of Public Health at the University of South Carolina in a five-year period. Frazier is a senior political science major from Topeka, Kansas. Walker is a biology major from Hopkins.
"The current public health crisis has put a spotlight on the health disparities that exist throughout this nation. It has always been the goal of this scholarship to assist in the reduction of these inequities and to improve access to affordable health care for all South Carolinians," Congressman Clyburn said. "I commend presidents Warmack and Caslen for their commitment to this program's success and would like to personally congratulate this year's recipients, Ms. Frazier and Mr. Walker."
Created in 2005 as a partnership between Claflin University and the University of South Carolina, the 4+1 Dual Degree Program is designed to increase the number of professionals and researchers from minority and medically underserved populations who are trained in public health, particularly health disparities. Over the years, the program has undergone various changes, with the universities reaffirming their dedication to it in the fall of 2019 when the institutions' new presidents Claflin's Dr. Dwuan J. Warmack and USC's Dr. Bob Caslen, met to discuss their commitment to the program's success through their inter-institutional partnership.
Since 2013, chair and professor of biology Dr. Gloria McCutcheon has served as the primary point of contact for the program on behalf of Claflin and has guided students through the undergraduate portion of the program. By teaching public health at Claflin, she not only opens the doors for numerous career opportunities, but she is able to enhance students' interest in science to increase and expand the biomedical and public health workforce to include diverse people and views.
"The 4+1 program is yet another way to engage the gifted students at Claflin University in public health," she said.
McCutcheon is an avid supporter of students across the university who express an interest in public health and encourages them to study both chronic disease prevention and community health promotion.
"This is certainly yet another way that Congressman Clyburn and the late Mrs. Emily Clyburn have made a significant impact on health in our communities. We are so excited that two of our students will begin the program this summer at UofSC and return to Claflin to complete their senior year while continuing with the master of public health program at UofSC in the Arnold School of Public Health," she said.
Get local news delivered to your inbox!
Subscribe to our Daily Headlines newsletter.