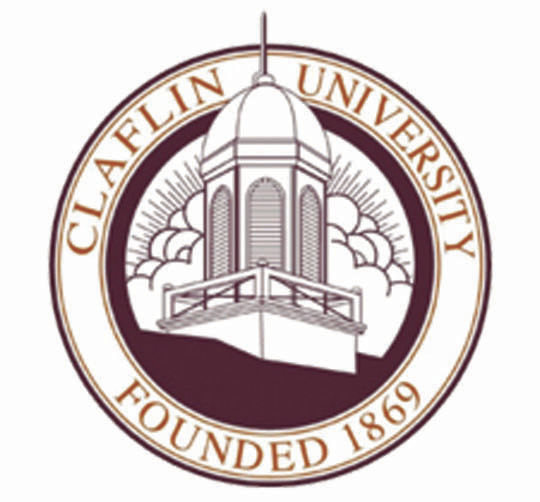 Claflin University is planning this year to launch a graduate nursing program and a climate change focus for its graduate biotechnology program.
The university also intends to introduce a graduate and undergraduate certificate program in a new center for artificial intelligence, according to university Provost and Chief Academic Officer Dr. Karl Wright.
Nursing students attending Claflin will be able to receive a master of science in nursing in fall 2020 as the university introduces the program into its degree portfolio, Wright told those gathered for the quarterly meeting of The One Orangeburg County Initiative.
"There is a great need for graduate-level nurses in South Carolina," Wright said, citing a university-commissioned research study. "They will help meet the nursing needs in the rural communities that are underserved by the health care profession."
Wright said the program still needs to receive accrediting approval from the Southern Association of Colleges and Schools, which the university will hear from in June. If the program is OK'd, Claflin will be the only historically black college or university in the state to have a graduate nursing program. Less than a handful private colleges offer such a program.
Wright said the degree would have two tracks -- nurse practitioner and nurse educator.
The graduate degree in nursing would follow on the heels of the university's launch of a bachelor of science in nursing in 2016.
Claflin is the only HBCU in the state offering a BSN degree.
Since the program's inception, 52 graduates have completed the 100%-online program.
Claflin's RN to BSN program is accredited by the Commission on Collegiate Nursing Education Board of Commissioners, meaning that the nursing program consistently demonstrates quality in mission and governance, institutional commitment and resources, and curriculum and teaching-learning practices.
The program was also awarded Best Nursing Program at the 2019 HBCU Awards ceremony this past August.
The university is also planning to re-engineer its master of science in biotechnology and turn it into an online delivery format focusing on climate change. The climate change track would include such courses as bio-mathematics, Wright said.
The track most likely will be unveiled after the 2020-21 academic year.
"We have had a very strong and competitive, highly regarded biotechnology program for at least 12 years," Wright said. "This would be the first academic foray into climate change arena.
"We think this program will have global appeal," Wright said. "We will market this program globally."
Claflin has already been at the forefront of initiatives related to climate change, some of which include participation in the HBCU Climate Change Consortium; utilization of InTeGrate, an environmental program aimed to increase earth literacy among underrepresented minority student body; the on-campus organization Friends of the Earth; as well as the university's Environmental Sustainability Initiative.
The university is also planning to launch a graduate and undergraduate certificate program as part of the establishment of a center for artificial intelligence. The program will be developed through the collaboration of the university's computer science, chemistry, math and biology faculty.
"AI or machine learning is very involved in big data analytics," Wright said. "It is the coming novelty or major breakthrough in technological thinking. We are trying to prepare our students for that environment."
Wright said the center would include AI research as well as instruction and serve as a think-tank to discuss and address various AI issues.
While Wright does not expect students to receive a degree in AI, he says a certificate demonstrating proficiency and expertise will be the fruits.
Asked when the program will become available, Wright simply said, "We are working on that."
"Hopefully in the near future," he said.
Claflin is no stranger to the field of artificial intelligence. 
Last year, Claflin student and computer science major Jasmine McKenzie presented at the University of South Carolina 2019 Summer Research Symposium on the topic of "Automated Fall Detection Using Artificial Intelligence with Smartwatch Data." The presentation was under the umbrella of "SC Advancing Diversity in Aging Research Program."
University assistant professor Dr. Karina Liles in the School of Natural Sciences and Mathematics has done a pilot project using artificial intelligence to identify and predict alzheimer's disease and related dementia for African Americans in the state.
Liles is also the director of the Social Technologies and Robotics (STAR) Lab. Her research interests include robotics and artificial intelligence.
Dr. Abdelrahman Desoky, associate professor in the Department of Computer Science/Computer Engineering/Cybersecurity Program has also specialized in artificial intelligence.
Claflin graduate Eddie Massey III is the founder of the nonprofit organization Artificial Intelligence in Action, which focuses on advancing technology skills among women, minorities and underprivileged youth.
The university already has a course title Introduction to Artificial Intelligence for those pursuing a computer science major.
Wright noted times are exciting at Clafin.
"We are doing a lot of work, a lot more than people realize," he said.
Get local news delivered to your inbox!
Subscribe to our Daily Headlines newsletter.