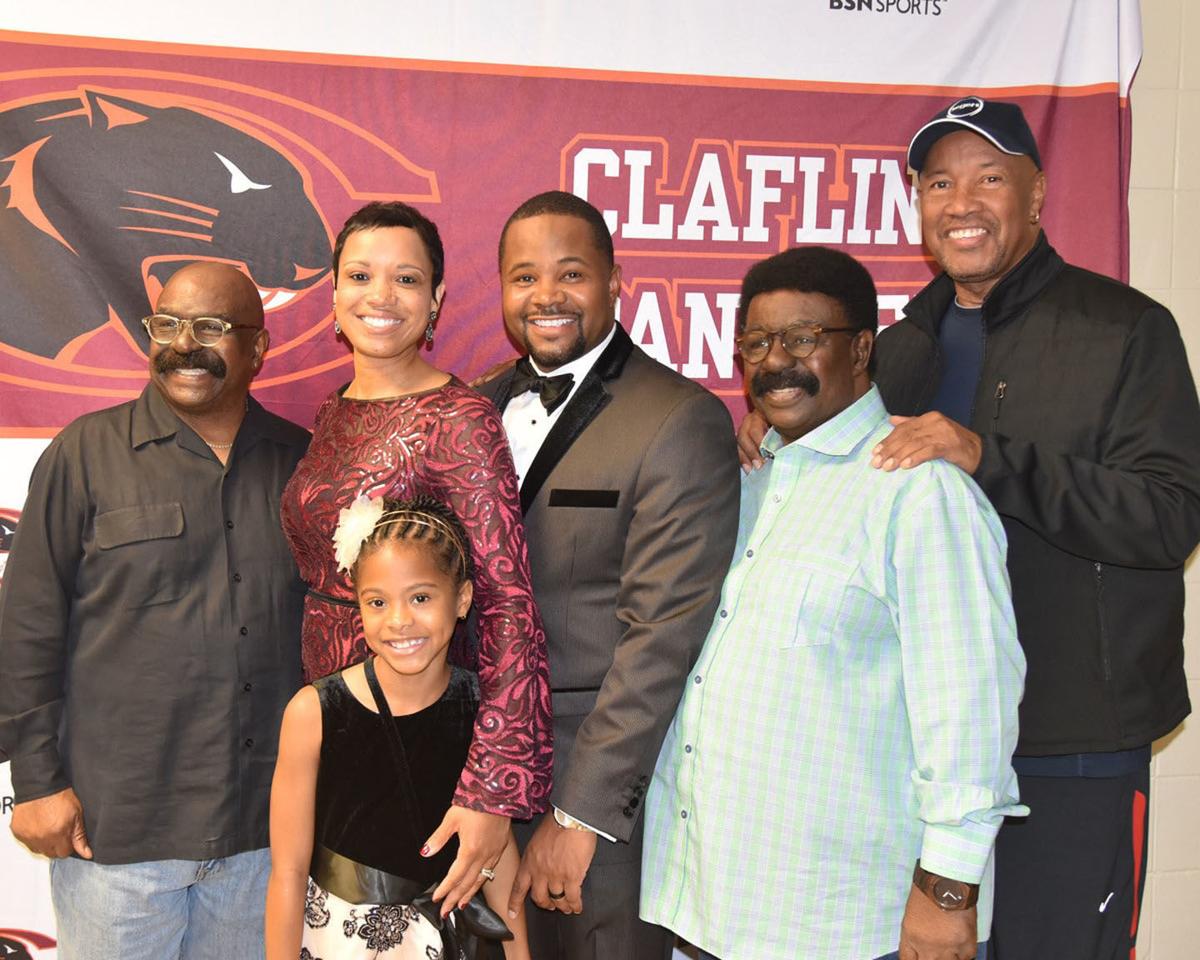 Claflin's Founders' Day Convocation on Sunday concluded the university's 150th anniversary celebration with praise and fireworks.
Faculty, students, alumni, trustees and others came together at the Jonas T. Kennedy Health and Wellness Center on the final day of Homecoming 2019.
"For an institution to be around this long, you know that no one can do this but God," Claflin mass communications professor Dr. Patrick Stearns said in his welcome. "For this is the day the Lord has made, and we will rejoice and be glad in it."
Stearns woke everyone up the welcome -- and the university's new president was energized.
"Dr. Stearns, if only I had that voice," President Dwaun Warmack said before acknowledging the presidents who came before him.
"I stand on the backs of nine giants that came before me to make this university great for 150 years," Warmack said.
He said Claflin will continue pushing fundraising and "friendraising" and strive to be the best institution that happens to be an HBCU.
"I always say to the students, it's all about you. We are here and work hard for you," Warmack said.
Provost and Chief Academic Officer Dr. Karl S. Wright introduced Dr. Belle S. Wheelan, president of the Southern Association of Colleges and Schools Commission on Colleges. She was the featured speaker for Founders' Day.
"Fifteen years ago I had a speaking engagement and it was here at Claflin University. Dr. Henry N. Tisdale was the president at the time and he was a member of our governing board," Wheelan said. "I have to say the warm welcome I receive today was just as warm 15 years ago."
Wheelan said Warmack inherited an institution that has a great deal of pride --  pride in its Southern roots, accomplishments, current students and alumni. And pride in consistently being recognized as a leader in higher education.
Keeping up with the past and building the future will be challenging, Wheelan said to Warmack. "But I know with the people that are here and the ones that are not, you have support forever and ever."
You have free articles remaining.
Wheelan said many today are questioning the value of higher education. But just as Claflin has shown generations the way to a better life, higher education is a key to success.
"Today's economics demand that citizen know more than the basics of a high school diploma. No longer are jobs depending on the strengths of the back but on a strong mind," Wheelan said.
Higher education is not cheap, Wheelan said, citing a quote from former Harvard University President Derek Bok: "If you think education is expensive, try ignorance."
"While it's true that the cost of education has grown over the years, it is also true that a person without education, their personal value will lag behind those who do have it," Wheelan said.
She praised Claflin alumni for giving to the school.
"It's true you know the value of higher education, but you also know how difficult it is for some folks to afford it," Wheelan said. "Please, whatever you do, don't stop giving."
Ensuring the physical stability of the institution requires money, she said.
High quality and relevant programs, like the new Tisdale Molecular Science Research Center, will help Claflin go far in recruiting high-quality students, Wheelan said.
"Students today want bling. They want air-conditioned dorms, they what wi-fi and internet all across the campus," Wheelan said.
She said students don't want things like they were during her school years.
"My air conditioner went out last summer and my son asks me how do you stand this. I said because I grew up without air conditioning, all I've got to do is open the window," Wheelan said.
Diversity is important, Wheelan said, with Claflin a leader in ensuring its doors are open to any student who can benefit from what the university has to offer.
"The future president of Claflin University is probably sitting in this class and I hope SHE may come forward," Wheelan said to applause.
She also praised the Claflin staff and faculty. "It is still because of them that we are able to move students into successful careers."
She ended by addressing students and how they should represent the university.
"You represent the great heritage here at Claflin University that began 150 years ago," Wheelan said. "This is my 46th year out of college, and I still feel like I need to represent."
The Founders' Day ceremony also featured the opening of a time capsule commemorating the start of Dr. Henry N. Tisdale's tenure as president in 1994. Tisdale retired earlier this year.
Claflin capped off the sesquicentennial celebration with a fireworks display.
Get local news delivered to your inbox!
Subscribe to our Daily Headlines newsletter.