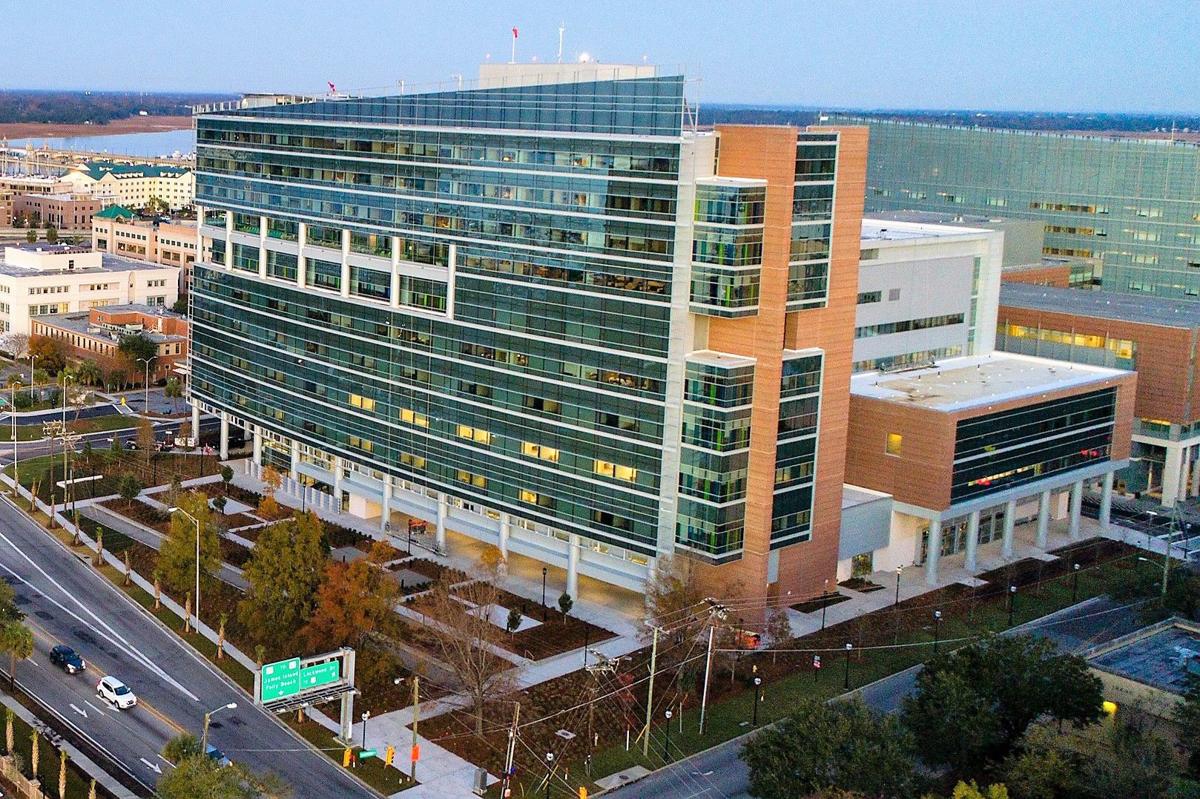 CHARLESTON – The Medical University of South Carolina says its Shawn Jenkins Children's Hospital and Pearl Tourville Women's Pavilion has passed all necessary safety and regulatory inspections.
MUSC expects the hospital will be open and fully operational on Feb. 22, said Dr. Patrick J. Cawley, MUSC Health CEO and vice president of health affairs.
"Our children's and women's leadership and care teams have been eagerly awaiting this day, and we are all excited to share this opening date with our local and statewide community," Cawley said in a press release.
On Saturday, Feb. 22, a complex and coordinated shift will take place, moving current MUSC Children's Hospital patients and women in the current labor and delivery and mother/baby areas located on Ashley Avenue over to the new facility located at the corner of Courtenay Drive and Calhoun Street.
"We're finally getting our keys to this one-of-a-kind facility, and it's been the dedication, commitment and faith of many that have gotten us to this wonderful day. Our children's and women's teams deserve high praise for their perseverance, flexibility and expertise as we move through the final stages of occupying this new facility," said Dr. Mark Scheurer, MUSC Children's Hospital chief medical officer and project leader.
Orangeburg residents Pearl and Frank Tourville gave MUSC's Shawn Jenkins Children's Hospital $10 million.
The donation was given toward the advanced fetal care clinic, which is named the Pearl Tourville Women's Pavilion.
The Pearl Tourville Women's Pavilion, located on the fourth floor of the new hospital, will handle the most complex pregnancies and neonatal care.
The pavilion will bring together a team of specialists and state-of-the-art equipment, while providing the necessary space to ensure that mothers and babies — and their families — can remain together throughout their hospital stays.
The pavilion will feature 29 mother-baby rooms, where pediatric specialists, obstetricians and maternal fetal medicine specialists can care for newborns and their mothers before, during and after delivery.
The pavilion includes 12 labor and delivery rooms, two operating rooms for C-sections and five high-risk antepartum rooms.
The Tourville family owns and operates Orangeburg-based Zeus Industrial Products.
Get local news delivered to your inbox!
Subscribe to our Daily Headlines newsletter.