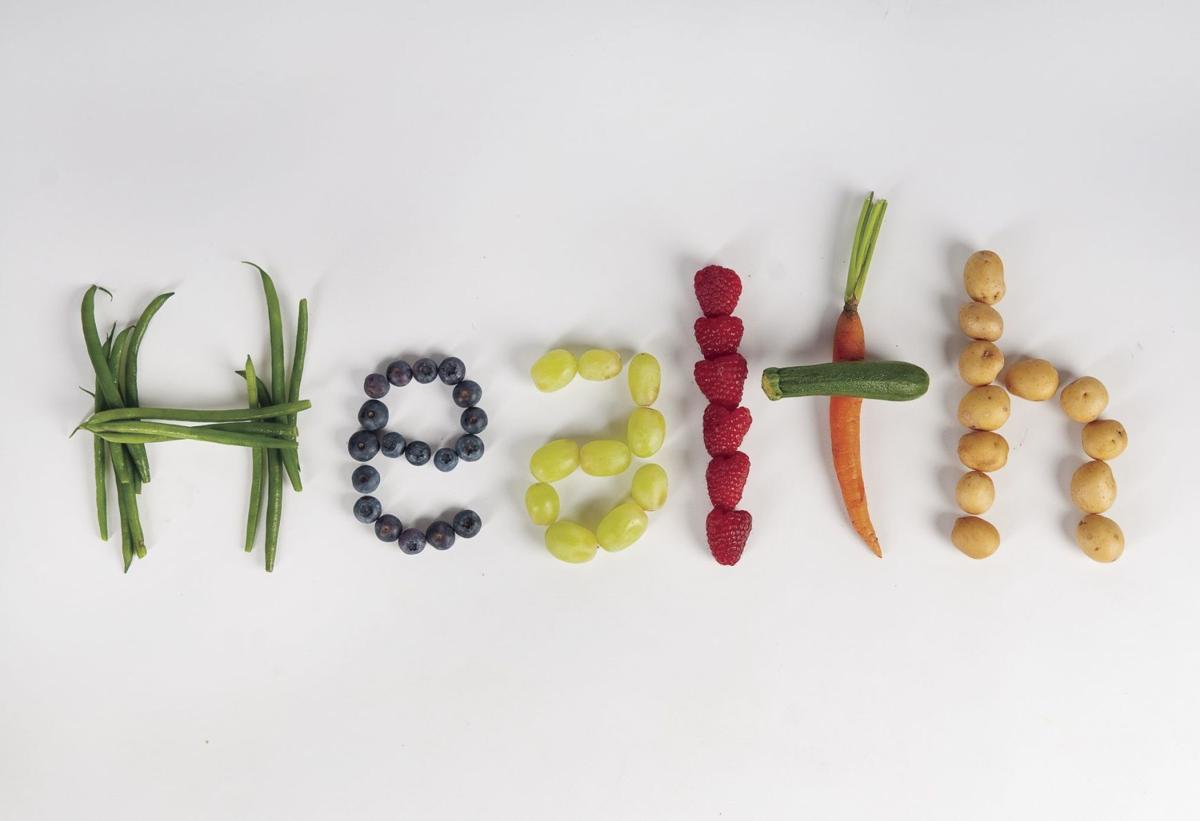 Orangeburg, Bamberg and Calhoun county residents continue to struggle with issues such as adult obesity and child poverty, according to the 2021 County Health Rankings report.
Orangeburg County ranked as South Carolina's 36th healthiest county, according to the national report released by the University of Wisconsin Population Health Institute with funding from the Robert Wood Johnson Foundation.
Bamberg County is ranked 39th, and Calhoun County ranked 25th among South Carolina's 46 counties.
While all three counties reported a low percentage of individuals under age 65 without health insurance, the tri-county area saw its worst rankings in adult obesity, physical inactivity and children in poverty.
Forty-one percent of Orangeburg adults were reported obese, while 40% of Bamberg adults were reported as such. Forty-five percent of adults in Calhoun were reported as obese. The state average is 34%.
An estimated 43% of children were living in poverty in Orangeburg, much higher than the state average of 20%. In Bamberg, 34% of children were living in poverty. In Calhoun, 28% of children under age 18 were living in poverty.
Some 29% of adults 20 years of age and older reported no leisure physical activity in Orangeburg County. Thirty-six percent reported physical inactivity in Bamberg. In Calhoun, 35% reported no leisure physical activity.
The report ranks the overall health of nearly every county in the nation. Each of South Carolina's 46 counties was ranked on key factors that affect health, such as obesity, binge drinking, access to primary care providers and the number of children in poverty.
The Tri-County Health Network, a nonprofit formed to improve the health of residents in the tri-county region, conducted a community-needs assessment. Tri-County Manager Stephanie Harrison said it is now complete and can be accessed at the Regional Medical Center's website at www.trmchealth.org.
"One of the things that we've done since we went back to the table and did the needs assessment and a health improvement plan is put into place eight evidence-based interventions. That funding has primarily come from a $450,000 Duke Endowment grant that we received in June of 2020," Harrison said.
The network found the same chronic illnesses persist in the tri-county area, including obesity, hypertension and diabetes, Harrison said.
The network has Access to Care and Healthy Eating/Active Living committees, which help to fulfill its mission to improve the health outcomes in the tri-county area.
Harrison said work is being done to create more walkable communities.
The TCHN and RMC are encouraging Orangeburg residents to take a step toward better health with Walk with a Doc, a health program that brings doctors and patients together to walk the first Saturday of the month at 10 a.m. at the Regional Medical Center track.
Harrison said while the TCHN also has a Faithful Families initiative that involves visiting churches to hold healthy cooking classes, it is on pause because of the ongoing coronavirus pandemic.
In addition to the $450,000 Duke Endowment grant, the TCHN has also snagged other grants, including a $300,000 grant from the South Carolina Center for Rural and Primary Health Care.
"We're going to use that award to place a social worker in the Orangeburg County Library. It's for the County of Orangeburg. So he or she will rotate," Harrison said.
A $12,000 grant from the University of South Carolina will be used to develop a Food Policy Council for the tri-county area.
The TCHN's backpack program is also currently providing healthy snacks for school children to take home over the weekend.
"As soon as we get more money, we'll be able to have a greater impact, but we're doing what we can with what we've got," Harrison said.
In the meantime, healthy food box distributions have successfully been held, including with the TCHN's partnership with FoodShare of South Carolina.
"The FoodShare site in Orangeburg has been very successful. There's one in Bamberg, which has influenced Barnwell County to get it now. We're looking to expand over into Calhoun County," Harrison said.
School and community gardens have been another successful initiative within the tri-county area.
"We're actually going to be adding three more this spring, one at Orangeburg Christian Academy, one at Shop Her Closet over in Bamberg and one at the Samaritan House in Orangeburg," Harrison said.
She said drive-thru food distributions are also being held.
"That has probably been one of our most successful strategies. We usually give them three fruits and vegetables in a bag, along with health-related materials and recipes," Harrison said.
"Just meeting the people's needs and their gratitude is the most important thing to me," she said.
The South Carolina Institute of Medicine and Public Health, or IMPH, serves as the lead dissemination agent in the state for the annual County Health Rankings. The 2021 rankings highlight health barriers that are disproportionately impacting communities of color and families with lower incomes.
IMPH Executive Director Maya Pack said, "Many of the same health challenges persist across South Carolina, particularly among our most vulnerable counties. For example, broadband internet is an essential utility, yet hundreds of thousands of South Carolinians do not have access to this resource."
"We're grateful to see federal and state lawmakers prioritizing the expansion of broadband services across the county," she said.
Broadband access stood at 69% in Orangeburg and Calhoun counties, respectively, while access stood at 63% in Bamberg County. The state average stood at 78%.
Harrison said she, along with the 10-member TCHN board and its coalition members, are striving to put a dent in the recurring health conditions that plague the tri-county area.
"Completely getting rid of obesity would be wonderful, but we'd like to just continue forming partnerships. Even if we could knock it out 50 to 75 percent, it would have a tremendous impact on these ongoing issues. The network has done this community health assessment since 2012 and the same three issues keep coming up," she said.
For more information on the TCHN and its initiatives, call Harrison at 803-395-2166 or toll-free at 1-800-476-3377, ext. 2166, or email her at scharrison@regmed.com. To find out more about County Health Rankings, visit www.countyhealthrankings.org.