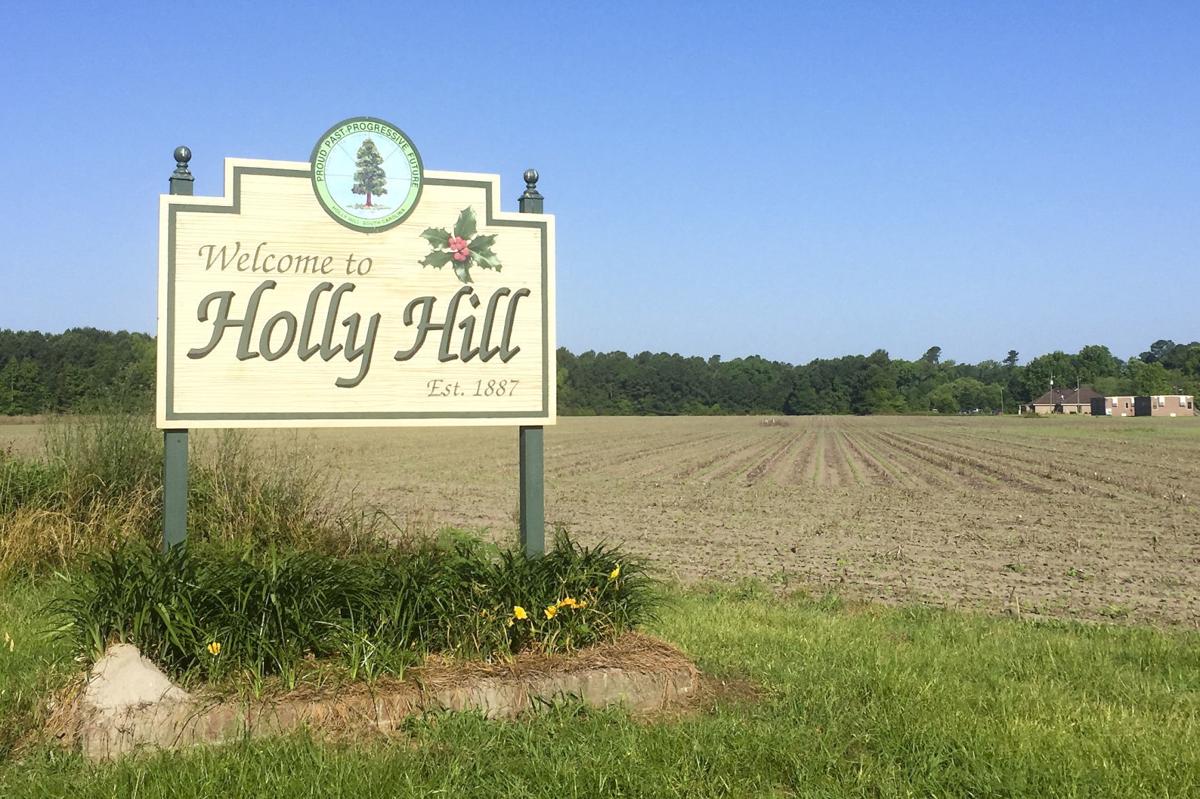 A new housing development will be coming to Holly Hill. Orangeburg County's administrator believes it's only the beginning.
"It's our time. Charleston is filling up, Summerville is filling up, Dorchester is filling up and the next step when you come in that direction is Orangeburg and Holly Hill," Administrator Harold Young said.
Orangeburg County Council approved a resolution and ordinance on Monday re-designating property owned by Holly Hill Land, LLC located at Eutaw Road and Academy Lane from the forest agricultural district to the rural community district.
The 106.24-acre property will yield approximately 108 single-family homes in the Holly Hill area.
The development will most likely set a trend and attract more housing developers to Orangeburg County due to its close proximity to Charleston and Dorchester counties, Young said.
Young cited the rapid growth in the Lowcountry counties, along with the constantly increasing cost of building housing developments as a major factor in the location of the new development.
Young noted that the 106.24 acres were purchased at $3,500 per acre.
"You take that same 106 and you go to Charleston and Summerville and you're going to be paying $15,000, $20,000 an acre. So for them to have that price point already in the bank as a savings, that's tremendous and they should be able to do well," Young stated.
The price range of the homes has not been determined by the developer, according to Orangeburg County Planning Director Amanda Seivers.
The development will receive the county's water services, but will not receive wastewater services.
You have free articles remaining.
Young said the developer has, "talked about a commercial self-contained system that they would have to put in.
The Town of Holly Hill wants to provide sewer services to the project, but doesn't have the capacity, Young said. The county has been discussing options for upgrading the town's sewer system.
Young said, "Our strategy is to help them get theirs upgraded so that they can serve more people, so that we can serve more houses and residential developments that are coming."
• Council approved third reading after public hearing of three ordinances that amend and restate fee-in-lieu of tax agreements between the county and three separate solar projects: Palmetto Plains Solar Project, Huntley Solar, LLC and Twe Bowman Solar Project, LLC.
• Council approved a resolution to enter into a memorandum of understanding agreement between the county and solar company Cypress Creek Renewables, LLC. It states that the county will offer county-owned property adjacent to the solar farm and the company will purchase the property at the market rate. The property will be attached to the current solar farm.
• Central SC Alliance President and CEO Mike Briggs gave council an update on the county's economic development. Briggs reported that the county's unemployment rate has gone from 12.4% in 2013 to 5.8% in 2018.
• Council approved third reading of a zoning ordinance changing property owned by Dorothy Cotton Williams Trust located at 1491 Wingate St. and 2064 Hartwell St. in Orangeburg from the residential general district to the commercial general district.
• Council approved first reading of a zoning ordinance and resolution that changes property owned by Leanne M. Gerald and Chris C. Price located at 4959 Old State Road in Holly Hill from the forest agricultural district to the rural community district. The owners have plans to open a "home repair type" business at the location, according to Seivers.
• Council approved first reading by title only of an ordinance that provides appropriations for Orangeburg-Calhoun Technical College and other public and special education purposes during the next budget year.
• Council approved first reading by title only of an ordinance that provides appropriations for the Orangeburg County budget for ordinary county purposes and for other purposes for which the county may levy a tax during the next year.
• The Community of Character Pack honored Orangeburg County Sherriff Leroy Ravenell, James Myzell Jr. and Dorothy Caldwell.
• Council approved a resolution recognizing National Correction Officers and Employees Week.
Get local news delivered to your inbox!
Subscribe to our Daily Headlines newsletter.