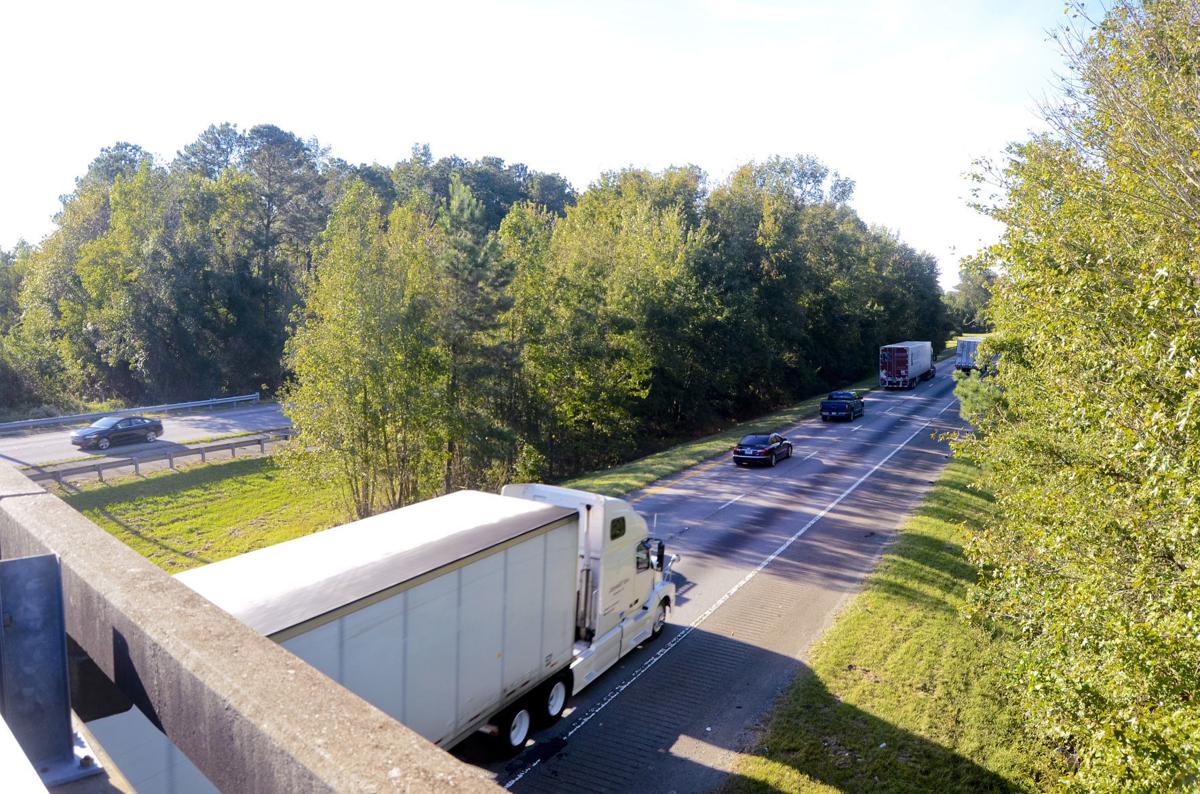 The S.C. Department of Transportation's decision to eventually widen Interstate 26 from the Columbia area to the Charleston area is being welcomed by development officials in Orangeburg and Calhoun counties.
"It is about time," Calhoun County Development Commission Executive Director Pat Black said.
"We recommended this several years ago. I-26 and I-95, but especially I-26, is one of the main transportation arteries in this state and really the nation," he said.
The SCDOT Commission approved the widening last week. It plans to direct $110 million annually toward widening projects on I-26 and the southern portion of I-95 beginning in 2023, once the fuel tax credit expires.
Widening I-26 is expected to cost $1.8 billion in today's dollars.
SCDOT plans to widen I-26 from Old Sandy Run Road in Calhoun County (exit 125) to Ridgeville Road (exit 187) in Berkeley County. The work would be done in multiple phases, most likely beginning at Old Sandy Run Road and proceeding toward Charleston, according to SCDOT spokeswoman Lauren Rountree.
"Our plans are to complete the necessary preliminary work to have projects ready to go to contract as soon as possible once the funding becomes available," Rountree said.
The South Carolina Economic Developers Association has been advocating for the widening of I-26 for at least a decade, Orangeburg County Development Commission Executive Director Gregg Robinson said.
Robinson said two major economic engines for the state are tourism and manufacturing.
You have free articles remaining.
"Road infrastructure is important for both," he said.
He also noted that widening the interstate will help the Global Logistics Triangle, which is the name Orangeburg County uses to market the area bordered by I-26, I-95 and U.S. Highway 301.
Black said Interstate 26 was built in 1961 as a four-lane highway.
A lot has changed since then, he said.
"Traffic is nothing compared to what it was when it first started," Black said. "It needs to be completed as quickly as possible."
The average daily traffic count on I-26 in Calhoun County is 59,220 vehicles a day.
The average daily traffic count on I-26 in Orangeburg County is 51,614 vehicles a day, according to the SCDOT.
Black said widening I-26 would benefit Calhoun County.
An earlier project widening from Interstate 77 to Exit 125 has benefitted several Calhoun County industries such as Southeast Frozen Foods, Zeus Industrial Products, the Fitts Company and Thermo King. All the companies frequently use the interstate for transport.
"It gives several more lanes for commerce," Black said. "It is crowded now. It is at full capacity."
SCDOT's plans for I-95 include widening 33 miles of Interstate 95 from the Georgia/South Carolina line to U.S. 17 (Exit 33).