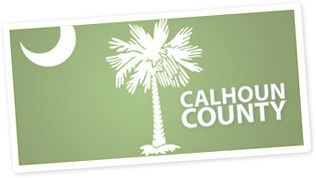 ST. MATTHEWS – Wanda Thompson came before the Calhoun County Council last month to voice her concerns about an establishment near her home.
Thompson said she and her husband, who has health problems, are renovating her family home so they can move in. But there's too much noise and activity from the nearby club.
"It's to the point where I can't stay there at all," Thompson stated.
Thompson said Club G-Spot on Chestnut Street, formerly known as the Calhoun Saloon, has loud noise, large crowds and late hours of operation.
She approached county council after going through, "every legal aspect that I can in order to get this alleviated."
Thompson stated she has complained to the Town of St. Matthews and the Calhoun County Sheriff's Office. She has "been to the sheriff and asked him for assistance."
Thompson said she has also made several noise complaints.
"So when I call the police, then they are notified, and when the police get there everybody is inside and everybody is quiet. And as soon as they leave, they cut it up even louder," Thompson said.
She said she has presented video to the S.C. Law Enforcement Division of event-goers coming onto her property, but said SLED told her that "if you don't know who it is, then we can't arrest them."
You have free articles remaining.
She even stated that she has had exchanges with event-goers.
"They will go by and scream and holler at me. They'll follow me around town. It's to the point that something has to be done," she stated.
"I have tried to shut this place down there forever," Thompson stated.
Calhoun County Sheriff's Office Chief Deputy Matt Trentham stated that the county has been to the establishment several times.
Trentham stated that the club was shut down "about a year ago" by SLED.
Now the establishment operates as an event venue, he said.
"They're renting the place out so that they can get around the (liquor) license that way. They do it as a BYOB (bring your own bottle)," Trentham stated.
Trentham said the establishment hasn't been caught charging admission or charging for alcohol by the drink.
"They're not in violation of anything other than the county noise ordinance because it is an event venue, so they don't have to have a business license," Trentham stated.
"Usually the guy that's renting the place does have a business license that he does provide us. It's just out of Bamberg," Trentham said. "The person who owns the business has leased to another individual who does have a state business license."
Regarding the noise complaints, Trentham stated that "there's really nothing we can do if they turn their music down."
Council members stated that they would further look into the issue.
"Council just directed me to look into and talk to other counties, specifically Richland because they had dealt with some of this, and that's what I'm in the process of doing," Calhoun County Administrator Ted Felder stated.
Attempts to reach the establishment were not successful.
Get local news delivered to your inbox!
Subscribe to our Daily Headlines newsletter.