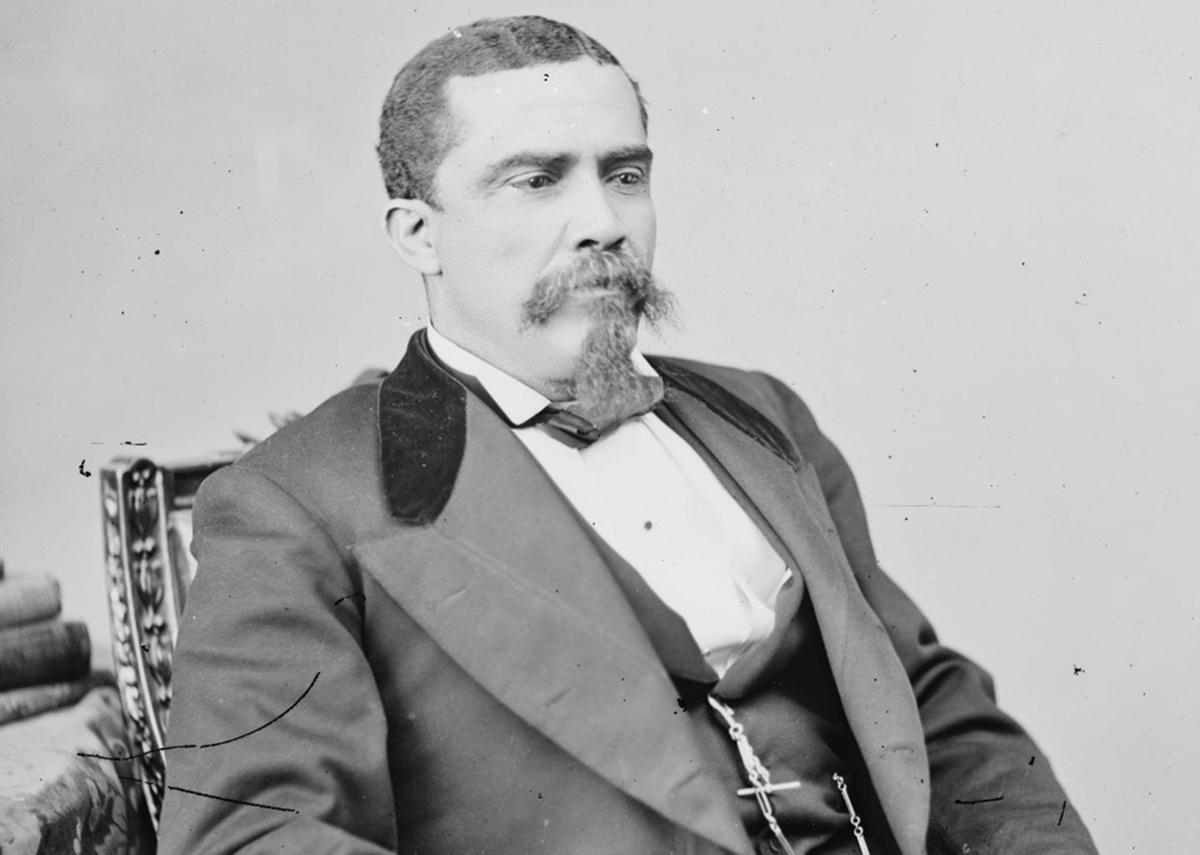 In the history of South Carolina, the years of Reconstruction signified the end of the system of slavery in America. This resulted in the inclusion of the former black slaves as free citizens. Simply put, blacks and whites had to change their ways of life and accept the results of the struggles that divided the people of America.
As the state reknitted its quilt, five years after the Civil War in 1870, the state of South Carolina began to needle new stitches by electing the first black lieutenant governor.
In 1870, Alonzo Ransier, a Republican, became the first black in the South to be elected lieutenant governor of a state. Ransier was born Jan. 3, 1834, in Charleston of free parents who were likely Haitian. He received limited education and worked as a shipping clerk.
In the restructuring of South Carolina in 1865, he was appointed as register of elections under the military governor of the Carolinas. Ransier became a delegate in the S.C. Constitutional Convention of 1868. The convention laid the foundation for the future of South Carolina. There were 124 delegates, 76 of them black and 46 white.
Ransier served as auditor of Charleston, and in 1868 he was elected to the S.C. House of Representatives representing Charleston.
In 1870, he became a nominee for lieutenant governor. On July 28, 1870, the Charleston Daily News reported: "Alonzo J. Ransier, the nominee for Lieutenant-Governor, is a rather light mulatto, who was a delegate to the Reconstruction Convention, served in the last General Assembly, and is Auditor of Charleston County. The demeanor of Ransier is good enough, and his intelligence is equal to that of the best of his class.
"In political life, he is understood to have but one ruling idea, which is to augment taxation until the whites are driven bodily out of the State."
As lieutenant governor, he served as president of the Senate. His signature appears on numerous bills and proceedings in the General Assembly. He also played a vital role in the Republican Party serving as chairman.
Ransier served as South Carolina's first black lieutenant governor from 1870-72. A dedicated and ambitious politician, he moved upward and was elected to the U.S. Congress representing South Carolina from 1873 until 1875.
After leaving Congress, Ransier returned to South Carolina and was appointed a collector for the Internal Revenue Service in Charleston.
Sadly, Alonzo J. Ransier was working as a street sweeper in Charleston when he died on Aug. 17, 1882.
Richard Reid is president of the Orangeburg Historical and Genealogical Society. His mission is researching Orangeburg history, with a particular emphasis on the role of African-Americans in that history.
Get local news delivered to your inbox!
Subscribe to our Daily Headlines newsletter.