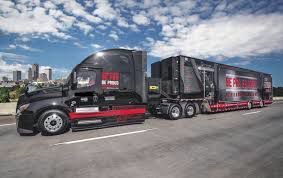 The Associated Industries of South Carolina Foundation consists of five-member organizations that are launching the Be Pro Be Proud SC mobile workshop this fall to achieve a common goal: attracting more talent and directing them to skilled-trades careers.
Only now, the need is more urgent than ever.
Be Pro Be Proud SC was planned long before the pandemic increased the number of jobs available in "essential" fields like transportation and logistics, utilities, construction and diesel technology. According to the U.S. Department of Labor and Statistics, the number of jobs available in those sectors is projected to increase by as much as 25% in South Carolina over the next 10 years.
"Building a workforce that aligns with the opportunities that exist in South Carolina is crucial to the future of our state," said Ted Pitts, CEO and president of the S.C. Chamber of Commerce. "Be Pro Be Proud SC brings opportunities in skilled trades and professions across the Palmetto State. We need a workforce for the future, and Be Pro Be Proud SC is the solution."
AISCF consists of the South Carolina Chamber of Commerce, the South Carolina Trucking Association, Carolinas AGC, Home Builders Association of South Carolina, and the Forestry Association of South Carolina.
Members of these organizations realized that students must be made aware of the high-paying, skilled-trades jobs available for which training is only a fraction of the cost of a four-year degree.
The idea for a mobile skilled-trades workshop comes from Arkansas, where the first Be Pro Be Proud project was launched in 2016. South Carolina will become only the second state in the country to launch a mobile workshop and workforce development project like it.
"Now more than ever, the country is seeing the value of skilled trades," said Leslie Clark, VP of operations/director of government relations for Carolinas AGC.
The high-profile mobile workshop is a custom-designed, 53-foot, double-expandable, 18-wheeler that will tour events and schools around the state. Inside the well-lit unit, visitors will experience hands-on simulators for commercial driving, forklift operation, diesel technology, utility bucket operation, heavy equipment operation, carpentry, welding and CNC machine operation.
The construction industry, in particular, is ready to hire, according to Wayne Moore, president of the Home Builders Association. "The S.C. Department of Employment and Workforce estimates an additional 24,000 new construction workers are needed to meet the state's current building needs."
Keeping homebuilders supplied with lumber will also be a matter of importance, said Cam Crawford, president and CEO of the Forestry Association of South Carolina.
Because nearly 80% of South Carolina communities depend exclusively on trucks to move their goods, careers in transportation are crucial in keeping the economy running strong.
"Attracting a steady stream of qualified, entry-level, heavy-duty technicians and drivers has always been a top priority for the supply chain," said C. Allen Ard, president and CEO of Ard Trucking Company and current SCTA board chairman.
Get local news delivered to your inbox!
Subscribe to our Daily Headlines newsletter.