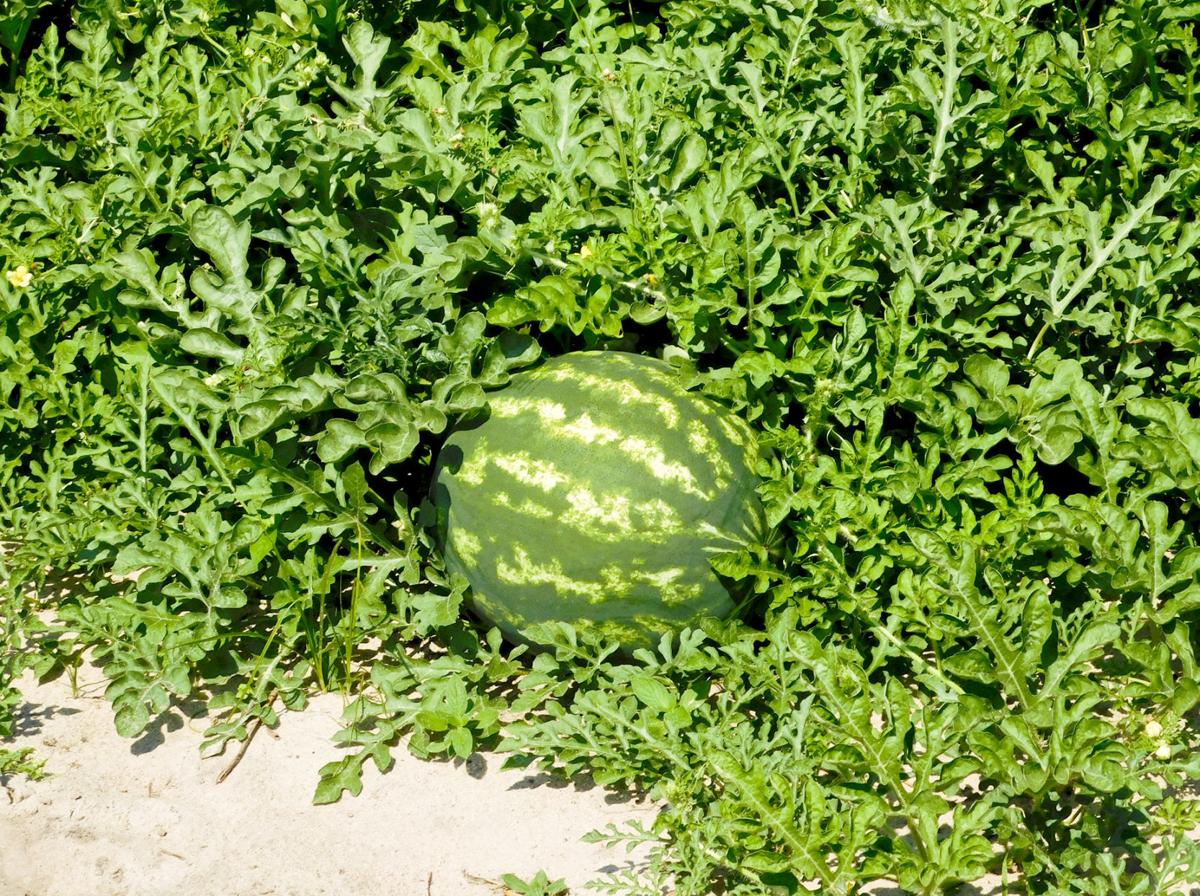 Watermelon field day July 11
A watermelon field day will be held at the Edisto Research and Education Center in Blackville on Thursday, July 11.
The field day will begin with registration at 8 a.m. at the office complex at EREC.
At 8:15 a.m. an indoor session will be held in the EREC auditorium.
South Carolina Watermelon Board and Association activities -- Kyle Tisdale
Seedless watermelon seed -- Jeffrey Adelberg
Western Capacity Use Area - Alex Butler
Watermelons – A to Z - Gilbert Miller
The field research tours will include:
Grafted watermelon update - Ben Hinson
Weed identification - Matt Cutulle
Hemp after watermelons - Gilbert Miller
Robotic aid in produce transport - Joe Maja
Field day melon trials - 86 varieties
Certified Crop Advisor and pesticide license credits will be offered.
Following the field tour, refreshments to include cold watermelon and lunch will be offered. Further discussion will occur.
For more information or directions, contact EREC - 803-284-3343 Ext. 221 or the South Carolina Department of Agriculture Kyle Tisdale - 803-734-0467.
Crop Scouting Workshop July 18
A crop scouting workshop is scheduled for Thursday, July 18 at the Cameron Cotton and Seed Company.
The workshop is scheduled from 9 a.m. to 2:45 p.m.
Cameron Cotton and Seed Company is located at 301 Boyce Lawton Drive in Cameron.
This program is designed to teach scouting techniques and identification of insects and disease of cotton, peanut and soybeans.
Registration begins at 9 a.m.
There will be discussions about cotton and soybeans as well as in-field sampling and identification opportunities.
After lunch, there will be an indoor discussion on peanuts as well as a field sampling and identification.
Clemson Extension Cotton/Soybean Entomologist Dr. Jeremy Green
Clemson Extension Peanut Specialist Dr. Dan Anco
Clemson Extension Agricultural Agents Charles Davis and Jonathan Croft.
Attendees can receive three pesticide recertification credits for the cotton/soybean session and two hours for the peanut session.
Certified Crop Advisor continuing education hours have been applied for.
For more information contact Susan Till at 803-534-6280 or smtill@Clemson.edu by Monday July 15 if you plan to attend so meal arrangements can be made.
Farm Safety workshops July 17, 23
Clemson Cooperative Extension is hosting two free farm workshop safety events in July.
The Sandhill Research and Education Center will host the Wednesday, July 17, workshop while the Edisto REC will host a Tuesday, July 23, workshop.
Both workshops run from 9 a.m. to 4 p.m. 
The Sandhill REC is located at 900 Clemson Road in Columbia and the Edisto REC is located at 64 Research Street in Blackville.
The workshops are for ages 15 to 18 and include topics such as hazard identification, equipment operation, ATV/UTV safety, power hand tools, outdoor power tools, grain bin, safe load, hydraulic safety and animal safety.
The workshops are intended to increase the awareness of safety procedures and maintenance operations on the farm.
The registration deadline for the July 17 workshop is July 1 and the registration deadline for the July 23 workshop is July 8.
Individuals with questions and who want to register are asked to contact Hunter Massey at massey4@clemson.edu
Lunch will be provided at both workshops.
Get local news delivered to your inbox!
Subscribe to our Daily Headlines newsletter.