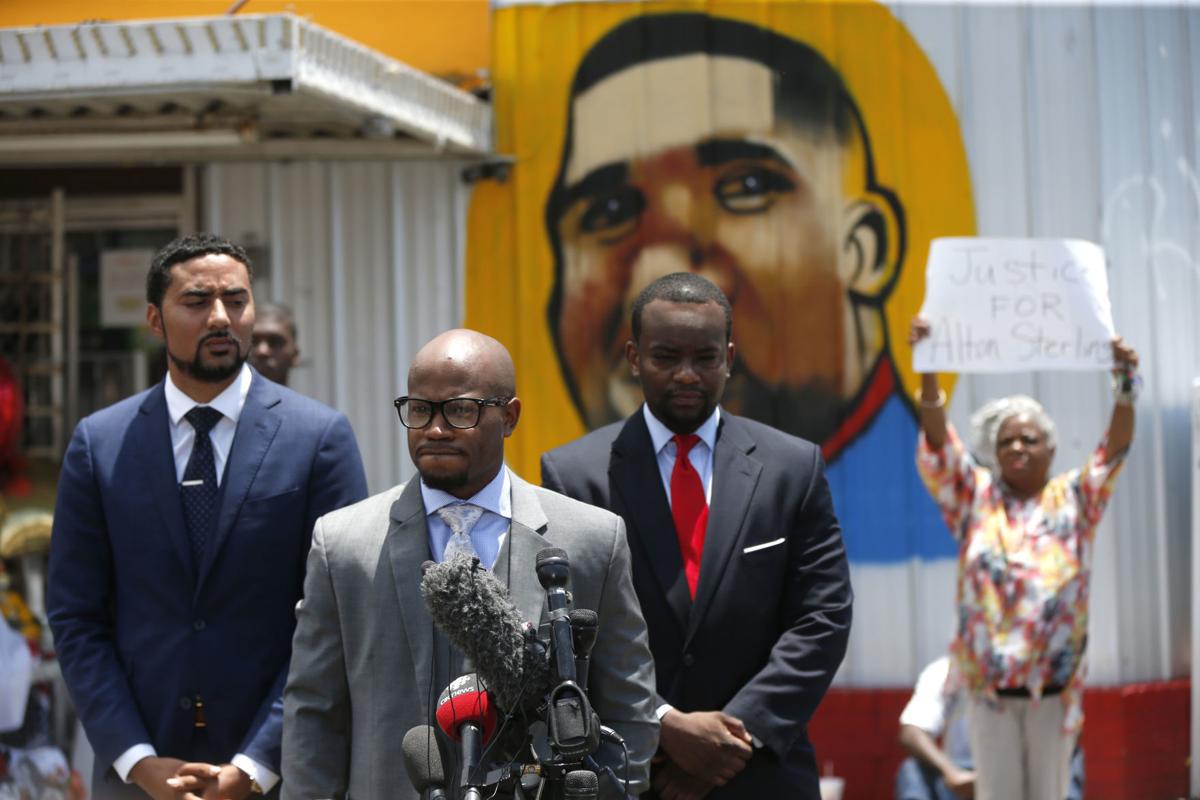 The death of a Baton Rouge man at the hands of police "was a wholly unjustified shooting," Rep. Justin Bamberg says.
The attorney, who works in Orangeburg, was in Louisiana on Thursday following the death of 37-year-old Alton Sterling.
Sterling, a black man, was shot and killed Tuesday as he wrestled with two white officers in a store parking lot. The Baton Rouge Police Department officers are on paid administrative leave.
Bamberg and Atlanta attorney Chris Stewart are representing Alton Sterling's 15-year-old son, Cameron Sterling, and the teen's mother, Quinyetta McMillon.
The two attorneys also represent the family of Walter Scott, a black man who was shot and killed by a white North Charleston police officer.
Bamberg said McMillon reached out to the attorneys shortly after Sterling's death.
Bamberg is convinced that Sterling was not holding a firearm when two officers used a stun gun on him and then used what he described as a "WWE tackle," pinning Sterling to the ground.
Officers ultimately shot Sterling multiple times, Bamberg said.
"I do not believe he ever had a firearm in his hand," he added.
Bamberg said, "After he'd already been killed, an officer dug into (Sterling's) pocket and located a gun."
Two cellphone videos captured Sterling's death.
"There are multiple issues, the first of which we must look at what happened when officers arrived as far as de-escalation versus escalation," Bamberg said.
Bamberg said Sterling's arms were out and he wasn't exhibiting any aggressive movements.
"As always, there's the concept of the powerful taking on the powerless," Bamberg said.
Changes are necessary systemwide, he said.
"In the case of Dylann Roof, when law enforcement officers apprehended him, he was taken into custody without incident, put in a bulletproof vest, given a bag of Burger King and a private plane flew him back to South Carolina," Bamberg said.
Roof is awaiting trial in the deaths of nine parishioners at Emanuel AME Church in Charleston in June 2015.
"We want policy changes," Bamberg said.
He also said, "We want officers to know that not everyone is their enemy."
Bamberg said that most law enforcement officers are good people.
"My whole family is in law enforcement," he said.
The U.S. Department of Justice is investigating the case.
"Citizens need to be aware that the federal government is finally putting its foot down," Bamberg said.
"We want justice for Mr. Sterling and his family," Bamberg added.
Speaking by phone from Baton Rouge, Bamberg said "People are angry. It's understandable."
"I haven't seen any bricks thrown or buildings set on fire and that's a good thing," he said.
"They want answers and they want changes," Bamberg added.