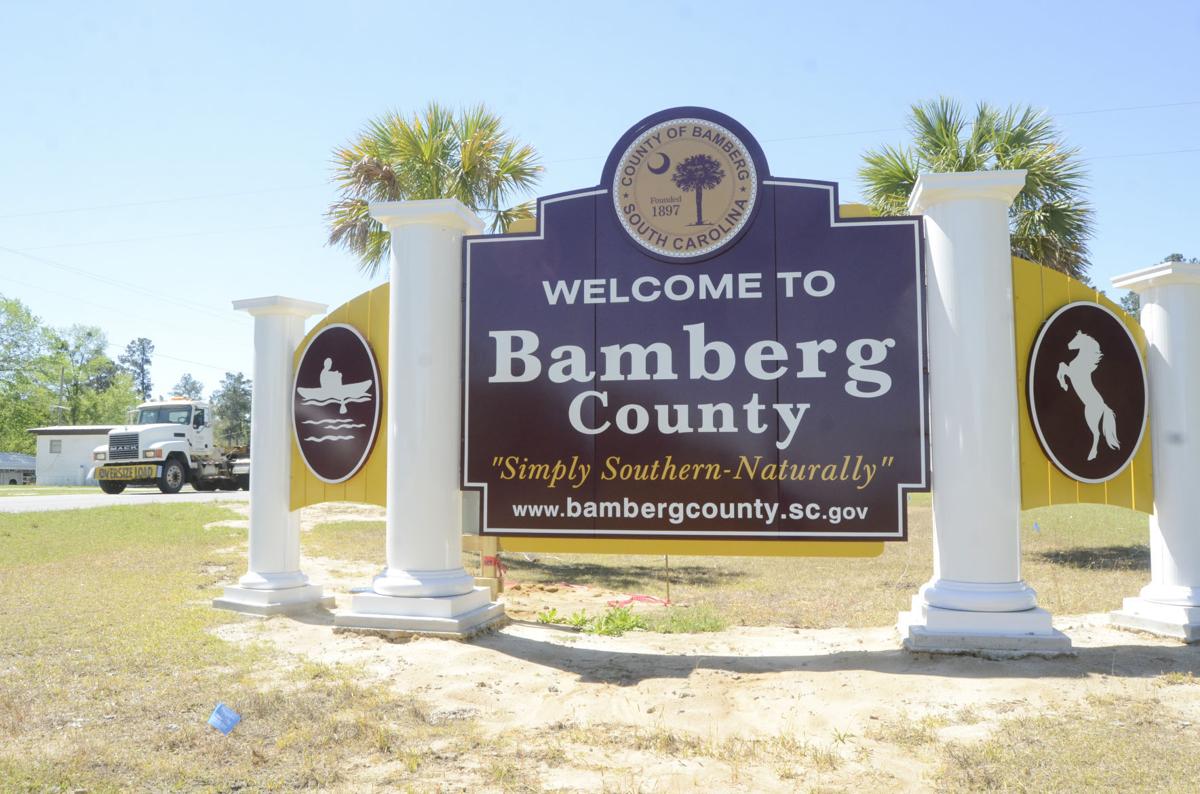 BAMBERG – Bamberg County is moving forward with its plan to transform its former hospital into a law enforcement and health and human services complex.
County Administrator Joey Preston discussed the project during a virtual county council meeting last week.
"The roof is just about complete. We plan on finishing the roof up by the end of this month. Even though we've had a lot of rain lately, we're still on schedule," Preston said.
The county expects the final revision to the plans to be completed within the next two weeks.
"We will be probably be bidding the project towards the middle of November. So it's moving along just fine," Preston said.
Voters approved the work at the former hospital, which closed in 2012, as part of the second round of the 1 percent capital project sales tax.
The county also snagged a $250,000 grant from the state Department of Health and Environmental Control. The funds will go toward the building of the new Bamberg County Health Department office.
Following the meeting, Preston said the architecture firm for the project is Pike McFarland-Hall.
"The roofing contractor that won the bid for the roofing portion is Allcon Roofing. Once the architects complete the design drawings, the renovation will be bid in November and the construction contractor will be selected," the administrator said.
Also during his report, Preston announced that the Bamberg County Voter Registration and Elections Office received a $16,597 grant from the nonprofit Center for Tech and Civic Life.
He said the funds will be used to assist the office with the purchase of personal protective equipment for staff, poll workers and voters; hazard pay and training expenses.
In Bamberg County, voters have two locations where they can cast their early ballots: the Bamberg County Voter Registration and Elections Office located at 1234 North St. and the Kearse Agriculture Building located at 847 Calhoun St.
Councilman Joe Guess Jr. suggested that some of the grant funds be used to set up a location in Denmark for early voting.
"You've got a lot of people in Denmark that do not have the means to travel all the way to Bamberg to do this. I think it's urgent that we do it," Guess said.
Preston said, "I will make sure that the Election Commission knows."
The administrator also encouraged Bamberg County residents to complete the 2020 U.S. Census, with only 49.3 percent of Bamberg County households having already done so.
The dedication ceremony for the county's Veterans Memorial will be held on Veterans Day, Preston said. The City of Bamberg's annual Veterans Day ceremony will be merged in with the dedication ceremony this year.
"We will have a Medal of Honor winner who will be one of our main speakers at the event," Preston said.
With Councilman Clint Carter opposed, council gave final third reading approval to an ordinance authorizing the county to hold public meetings electronically. That's among the measures taken following council's declaration of a state of emergency in response to the coronavirus.
No comment was made during a required public hearing on the matter, but two county residents, Ken Ahlin and Sue Clayton, submitted comments on their frustration with the continuance of virtual county council meetings.
Ahlin wrote that they were "a mockery of your representation of the county citizens" and suggested that meetings be held in-person with appropriate safety measures at the Bamberg County Civic Center.
Clayton wrote, "Please do not continue with virtual meetings. The governor is beginning to lift some restrictions, and if council chose to be transparent in their dealings, they would move to the courthouse and implement social distancing and mask requirements."
Council Chairwoman Sharon Hammond said, "I want to go outside of my house. I want to be with people. I want to go shopping. I want to do a lot of things, but I can't do them because of this virus. I don't want to catch it. I don't want to give it to my mother. I don't want to give it to anybody else. So as long as the restrictions are on and the virus is high, we all have to very careful."
Councilman Evert Comer Jr. said, "It's better to be safe than sorry."
In other matters, County Treasurer Alice Johnson provided the August financial report, stating that county income stood at $717,596.82, with expenses coming in at $638,632.04, leaving a positive balance of $78,964.78.
When the county's negative bank balance at the end of July was subtracted, that actually left the county with a negative bank balance of $77,549.34.
County Finance Director T.M. Thomas stated in his report that the general fund generated $954,670 in year-to-date revenues as of the end of August. Expenditures stood at $1,069,272, leaving a negative balance of $114,603.
County Controller Gina Smith said county's regular account, which Johnson reported on, will soon be bolstered with the addition of local option sales tax money.
"As soon as tax notices are mailed out ... we'll be able to transfer those funds in that property tax rollback account up into the county regular account," Smith said.
Smith said the county has so far been reimbursed $3,431.22 by the state for compliance expenditures made in addressing the coronavirus.
The county has applied, however, for a total of $87,338 spent from March through June.
"I know that's not really a big reason to celebrate, but it's a start. ... I asked about our Phase One expenditures and was told that they were still under review and that we would be getting reimbursed for our payroll expenses. So I'm pretty hopeful now that we're going to get everything that we've submitted," Smith said.
She said the county will now calculate its expenses made in addressing the coronavirus for the period of July 1 through Nov. 15.
"That's going to be Phase Two. So that's what we're going to start accumulating and recording now," Smith said.
During the meeting, council also approved two resolutions recognizing October as both Breast Cancer Awareness Month and Domestic Violence Awareness Month.